CM Punk Details The Beginning Of His Issues In AEW With Adam Page & The Elite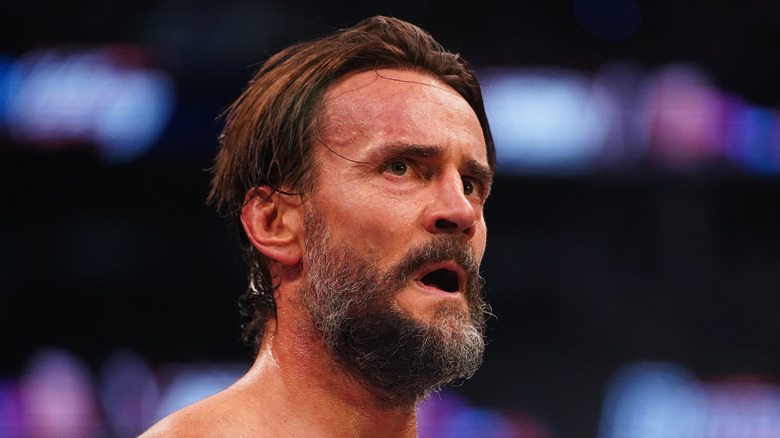 AEW
Just one day ahead of his AEW return, CM Punk has opened up regarding the backstage controversy of the last year-plus. In a conversation with ESPN, Punk detailed the chain of events that led up to the infamous media scrum following All Out and the ensuing fight that broke out behind the scenes.
According to Punk, the issues began on the May 25, 2022 episode of "AEW Dynamite," when "Hangman" Adam Page allegedly called Punk out for publicly supporting workers' rights while privately not following suit. Page was said to be referencing his belief that Punk had Colt Cabana removed from AEW — something that Punk has staunchly denied in the past, and did again while speaking to ESPN. There are reportedly people within AEW, allegedly including members of The Elite, who still believe Punk asked for Cabana to be taken off the AEW roster.
Prior to the promo segment with Page that went awry, Punk maintained that his relationship with all four members of The Elite was positive. The former AEW World Champion recalled amicable conversations with both Page and Omega earlier in his time with AEW as examples of this.
Punk vs. Page at Double or Nothing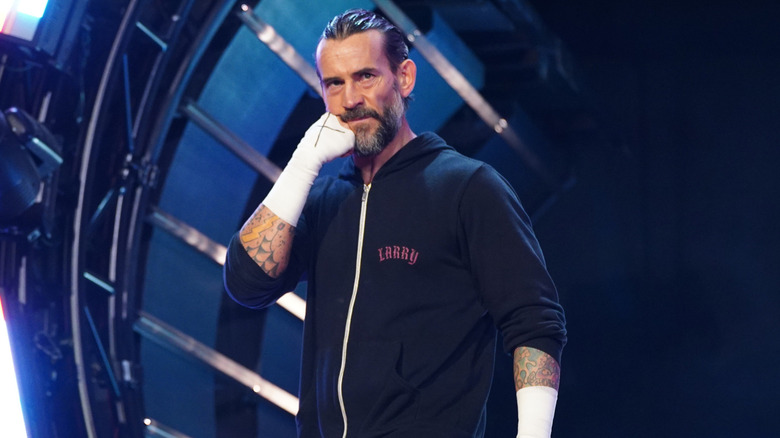 AEW
The interview confirms that Punk considered not taking part in the planned Double or Nothing match against Page after the comments, but made the decision to go through with the match. The AEW star recalled the title bout with less-than-glowing things to say.
"I proceed to have what I think is a garbage match because I'm trying to protect myself on stuff instead of actually just working and trying to put on the best performance I can," Punk said. "I'm keeping an eye out. He chopped me in the mouth one time, and I'm just like, 'Okay, did you do that on purpose?' You chip my tooth, and I'm like, 'All right, should I give him a receipt?' It changes the dynamic. It poisoned everything for me, and it made it all really, really ugly, and that was what set all of this off, and here we are over a year later and ain't s*** been done about it."
According to ESPN, Page, Cabana, Tony Khan, Kenny Omega, and Matt and Nick Jackson all either declined or could not be reached for comment on Punk's interview.