How Adam Cole Feels About His Recent AEW Face Turn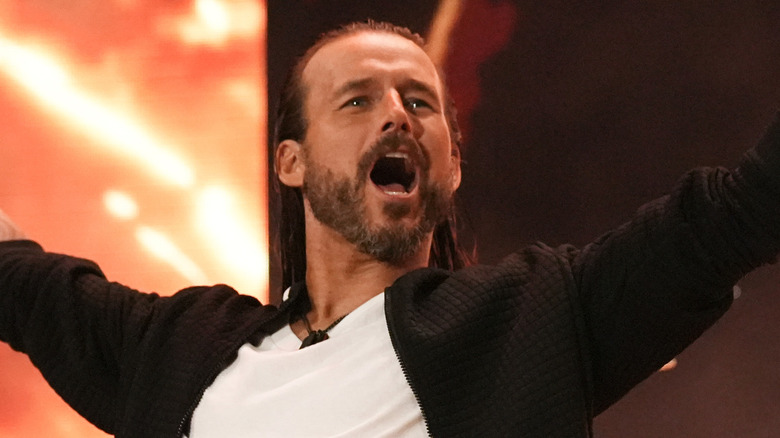 AEW
Following a lengthy absence after dealing with multiple concussions in 2022, Adam Cole made his return to AEW earlier this year. Rather than returning as a heel, where he left off, Cole came back in a babyface role — something new for the star in AEW. Appearing on a recent episode of "The Extreme Life of Matt Hardy," Cole described his feelings on the change in dynamic and how he's been able to adapt so far.
"It's been exciting," Cole said. "Week by week, it's felt more and more comfortable for me. ... [At first] it was very intimidating, because for a huge chunk of my career, for like a decade, I had been a heel on television, in a lot of ways. So to be put in this babyface role ... there was definitely a time, [during] the first few weeks, where I was battling in my brain with how much do I really want to change who I am, and how much do I want to change my promo style and match style and things like that."
Over the last month, Cole has been feuding against AEW World Champion Maxwell Jacob Friedman, with the two now set to partner up in the upcoming Blind Eliminator Tag Team Tournament. Speaking about their ongoing storyline, Cole had positive things to say about the dynamic between himself and MJF up to this point.
"It's been beautiful, because he is so intense and in-your-face," Cole continued. "There's very little of myself that I actually do have to change. ... As time goes on, it's been really, really fun. I'm enjoying this new chapter, this new challenge of my career, and I think the audience is, too."