Why Nick Dinsmore Doesn't Think Eugene WWE Gimmick Would Be Called Offensive Today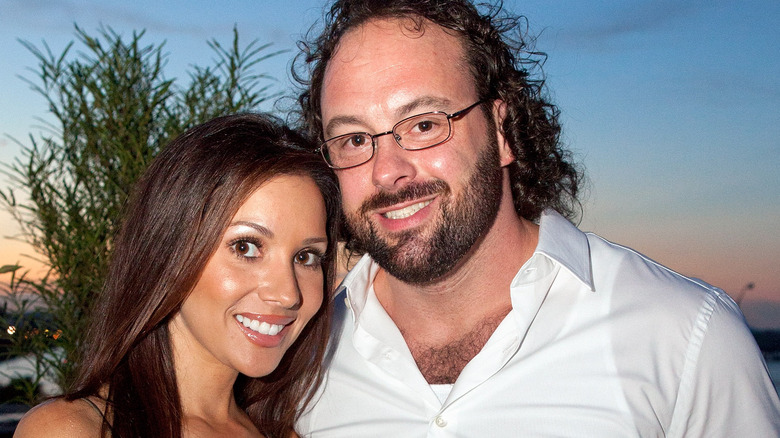 Joey Foley/Getty Images
Nick Dinsmore may have held the OVW Heavyweight Championship a record 10 times, but there's no question his legacy is tied to the character Eugene, who Dinsmore played in WWE during two separate stints with the promotion. Portraying that character brought controversy for Dinsmore, with some feeling that Eugene, an intellectually disabled character, was in poor taste. Talking with "The Ten Count," however, Dinsmore disagreed with that assessment, and with the idea that Eugene would be offensive in modern wrestling, believing WWE would find a way to present the character properly.
"Nobody at any time, now or then, told me the character was offensive," Dinsmore said. "Some people nowadays might say 'Well you can't get away with that anymore.' But I disagree because WWE is the master of putting something out there, and making it right, and making the people go 'Oh, I realize now that I guess it's okay.'" Dinsmore further discussed the psychology he adapted in portraying Eugene, believing he'd get more heat by having heels pick on him than doing something controversial. He credited Triple H and Vince McMahon at playing those roles perfectly.
"He [Triple H] was almost the best, so friendly, and pulling Eugene in, and he'd come in and get beat up," Dinsmore continued. "'Oh, it's your fault Eugene.' 'Okay, I'll do better.' But in the end, Eugene pinned Triple H. Eugene pinned Vince McMahon, although Vince McMahon did put my hand in a toilet and put green in my hair ... so Eugene was an underdog story about a boy achieving his dreams, in the ring with Rock, in the ring with Hogan at WrestleMania. He got the action figure, he got the teddy bear, the t-shirt."

If you use quotes in this article, please credit "The Ten Count" and provide an h/t to Wrestling Inc. for the transcription