Jimmy Uso Weighs In On Whether Trinity Fatu Will Ever Return To WWE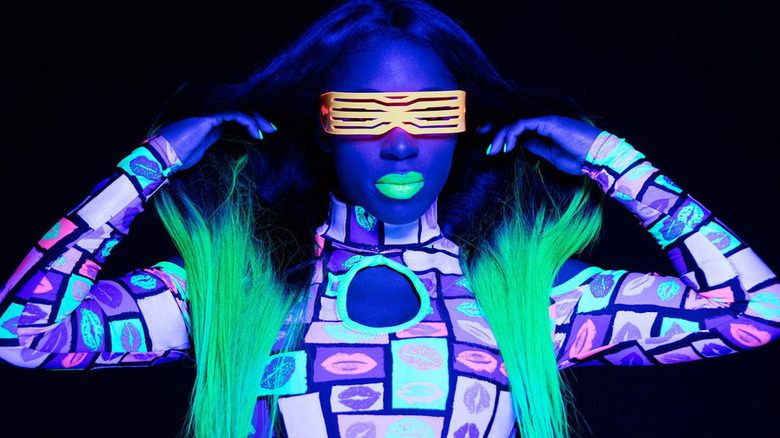 WWE
Since walking out of WWE last year, Sasha Banks and Naomi have found success in other promotions. Now going by Mercedes Mone, Banks captured the IWGP Women's Championship in New Japan Pro Wrestling. And her partner, now going by her real name, Trinity, is in line to challenge for the Impact Knockouts Championship at Slammiversary. However, as happy as he is for his wife's exciting new endeavors, Jimmy Uso misses spending more time with "The Glow."
In an interview with BT Sport (via Fightful), Uso spoke about Trinity's absence from WWE. While he's supportive of her decision to leave and excited to see everything she accomplishes, the eight-time WWE Tag Team Champion noted how strange it has been to be on the road without someone that was with the promotion for over a decade.
"It's been weird," he said. "We've been on the road together since we first started our WWE career. For 12 years and then all of a sudden, [done]. When that happened, it came to a complete stop, a schedule change — and then not seeing her much with our schedule and what she's doing, it's been an adjustment, but we make it happen and make it work. She's having a blast, moving at her own pace, which is something we never really get to do. She's enjoying it and doing what she's wanted to do; Broadway, music, more acting."
Will Trinity Fatu return to WWE?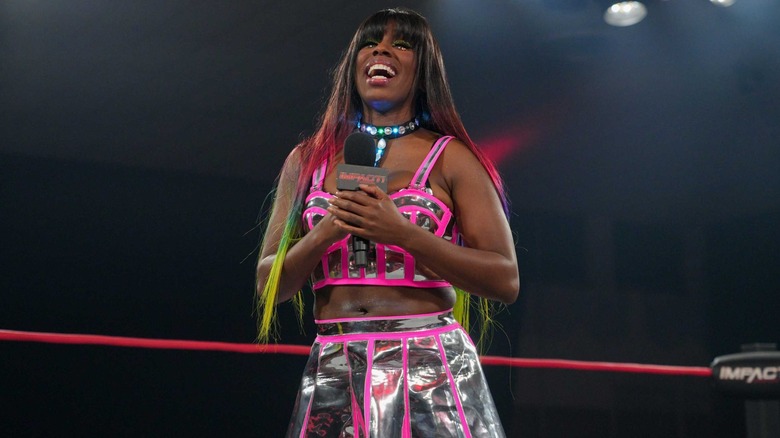 Impact Wrestling
Despite her triumphs elsewhere and the adjustments they've made as a couple who wrestle for different promotions, Jimmy Uso does think that Trinity Fatu could return to WWE. While Jey Uso hopes that she does so to resume her role as the buffer between himself and his brother as they travel from town to town, Jimmy would love to see them end their careers together in WWE.
"At the end of the day, we started our career here at WWE and in a perfect world, we'd like to finish here in WWE," he said. "She is definitely open to coming back, and when the timing is right and everything fits. Hopefully, it works."
As great as it would be for fans to see Trinity return to WWE as Naomi sooner rather than later, she's already a shining star in Impact's Knockouts Division. Plus, there's a very strong possibility that she will tear the house down with Deonna Purrazzo at Impact's biggest show of the year, so hopefully there are more dream matches in her future before reuniting with her husband in a professional capacity.