WWE's Matt Riddle And Misha Montana Expecting Their First Child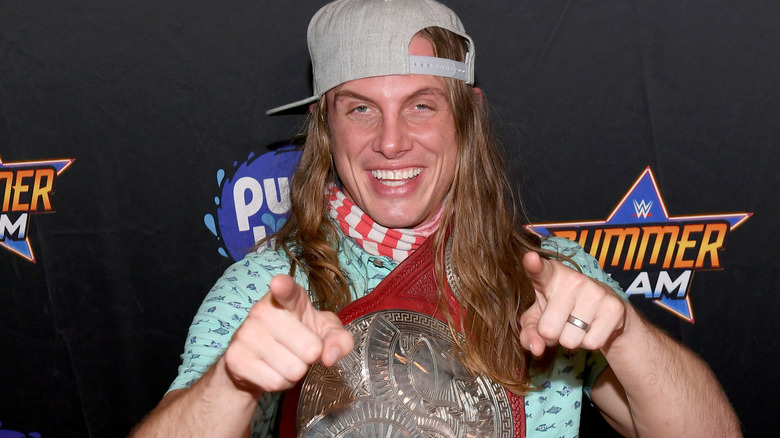 Bryan Steffy/Getty Images
Inside the ring, WWE star Matt Riddle has been up against it in recent months. Outside of it, however, congratulations are in order. This week, his partner Misha Montana announced on Twitter that she and Riddle are expecting their first child together coming up in December.
"December 2023 #bro," she tweeted with Riddle's handle tagged between a heart and heart-face emoji.
"The Original Bro" retweeted her initial tweet from Thursday, but Montana sent a much longer message the following day.
"Thank you so much to everyone that has reached out. It's so comforting to feel so much love from you all," it started, before taking aim of those who have not been so kind in light of the news. "It's sad to see just how inept, intolerant and ignorant human beings still are even with so much access to education," she stated.
Nonetheless, Riddle expressed his adoration for Montana during his time away from WWE programming. Back in February, on the heels of conflicting reports regarding a second failed drug test and subsequent rehab, Riddle took to Twitter to sound his appreciation for Montana.
"Thank you for supporting me during my recovery babe and loving me for me," Riddle wrote.