Cody Rhodes Explains His Drive To Surpass His Father's Legacy In WWE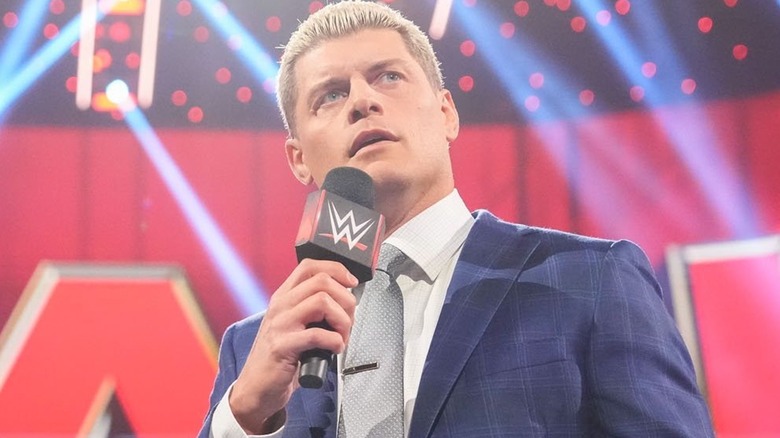 WWE
Cody Rhodes has some big, big shoes to fill when it comes to following in his father's footsteps, but in a recent interview with ESPN Radio, "The American Nightmare" was candid about his dreams for a legacy of his own.
"I think a big secret that there is when it comes to second- or third-generation wrestlers — and honestly this trickles down to any athlete said — the thing you don't always say is 'I wanna honor them. I wanna honor my mom or my dad,'" Rhodes shared, "but also, you wanna be better than they were." Rhodes says he doesn't want to surpass his father out of malice, but out of obligation to what he believes his father, WWE Hall of Famer Dusty Rhodes, would've wanted for him.
"You want to take it a step further," Rhodes explained, mentioning that while his father passed away in 2015, he still feels like "The American Dream" is in his corner. 
"He wasn't able to see [Rhodes winning the Royal Rumble] but I still feel like he's here with me," Rhodes said. "Dusty did everything, so to be able to win the Royal Rumble, to go to WrestleMania and be the main event – the biggest thing that's been involved in wrestling rings since the turn of the century — I'm blessed, I'm lucky, but I'm still on the hunt."
Rhodes is coming off a win against fellow second-generation wrestler Dominik Mysterio at Money In The Bank. But he still looks to climb the proverbial mountain and once again try to best Roman Reigns for the WWE Championship that alluded his dad.