Becky Lynch Almost Missed WWE Raw Match Due To Medical Procedure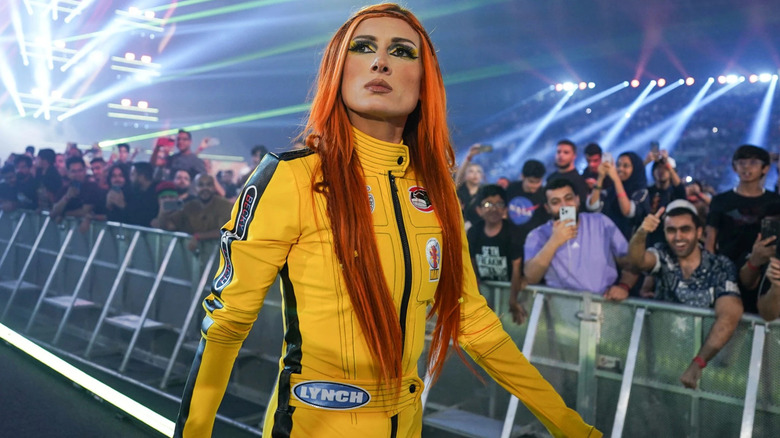 WWE
Just hours away from the start of "WWE Raw" this past Monday, reports emerged stating that the scheduled match between Becky Lynch and Zoey Starks was in jeopardy. "The Man" was said to be dealing with an undisclosed injury and wasn't cleared to compete by the WWE medical team. However, approval was eventually given and the first-time singles contest went on as planned. In the end, just like her mentor at Night of Champions, Trish Stratus' protege stole a victory from Lynch.
Now, we have some clarification on what happened. According to USA Today, the former women's champion recently had a procedure done to remove a cyst and that was what kept her status for Monday night questionable. She revealed the details while attending the 2023 ESPY Awards with her husband Seth "Freakin" Rollins.
"When I landed from London, I had to go to the E.R. and had to get a cyst removed," said Lynch. "Then had to get that redone on Friday, but was in the ring, fine, ready to go by Monday."
For enduring these procedures and still performing in the squared circle not long after them, "The Architect" added that his wife is "a savage" and "nothing can keep her down." Clearly, he's onto something as "Big Time Becks" already has her sights set on SummerSlam in Detroit. She told USA Today that she hopes to collide with recent rival Stratus and "give her a pummeling" at the biggest party of the summer since their last one-on-one confrontation ended in controversy.