Eric Young Reportedly Left WWE In April, Didn't Want To Work With Vince McMahon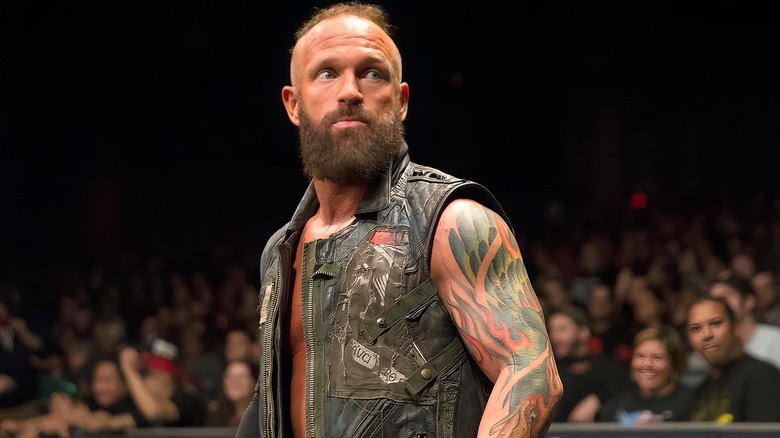 WWE
Even as the 25th edition of Impact Wrestling's Slammiversary event takes place, there's been a major update on the status of former Impact World Champion Eric Young. Back in December, it was reported that Young, who worked for WWE from 2016 to 2020, most notably as part of "WWE NXT," had been brought back to the company by Paul "Triple H" Levesque. However, he never appeared on WWE programming following his return, and teased a big change in May. Now, a new report reveals that Young's latest stint in WWE was short-lived.
According to Fightful Select, Young requested and was granted his release in April, specifically and directly because of his objection to working with Vince McMahon for "moral, creative, and personal reasons." After WWE's deal with Endeavor and merger with UFC, it was clear that McMahon was back in charge, which prompted Young's departure. Fightful also reports that there were creative plans in place for Young following WrestleMania 39. Young is the first talent known to have left WWE as a direct result of McMahon's return.
Young has been rumored to be in town for tonight's Slammiversary PPV, which would make sense, considering Impact is the promotion with which he's most often associated, and he went back to Impact following his first WWE release in 2020. Moreover, Fightful's reporting confirms that Young's 90-day no-compete clause recently expired. If he does return, it'll be interesting to see how Impact explains the fact that Young's last appearance for the company saw him get literally murdered (like, with a knife) by Cody Deaner.