Madison Rayne Discusses AEW Status & Hopes For All In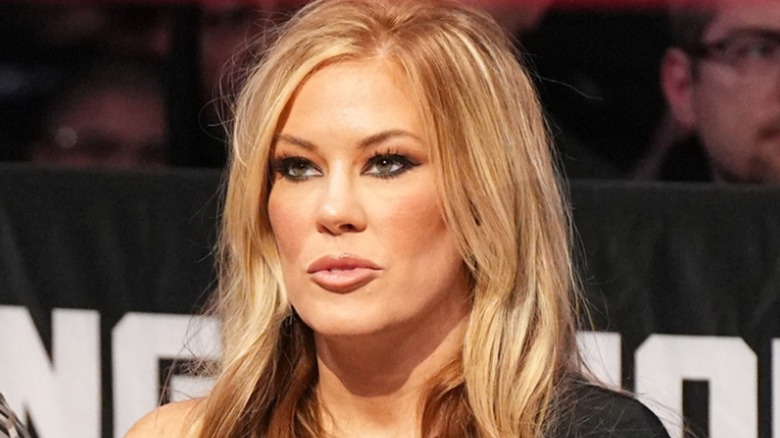 AEW/ROH
Madison Rayne has been out of action since April, and she's finally broken her silence on the matter. The AEW and ROH star recently took part in a virtual autograph signing for the East Coast Autographs Facebook page, where she answered questions from the fans. During the interview, Rayne confirmed that broke her foot during her last ROH match, but her injury hasn't prevented her from doing other parts of her job.
"I am still in AEW. I am recovering from [an] injury that I sustained back in April. Hopefully, I will be cleared soon to get back in the ring. But yes, in the meantime, I am still coaching, I am still doing several things backstage, growing into new positions within the company, loving every second of it. Love my job, love where I am in my career right now, and fingers crossed, within the next few weeks, I will be cleared to get back in the ring."
As of this writing, it's unknown when Rayne will return to in-ring competition. However, the former Impact Wrestling star said that she hopes to be part of AEW All In, which will emanate from Wembley Stadium in London, England on August 27. Rayne stated that she's working hard to get cleared for the event as she loves the United Kingdom.
Rayne joined AEW in 2022 and made her debut on the August 5 edition of "Rampage." The former Impact star was brought in as a coach for the women's division, but her aforementioned comments reveal that she still has plans to wrestle.