Ronda Rousey Lays Out SummerSlam Challenge To Shayna Baszler On WWE Raw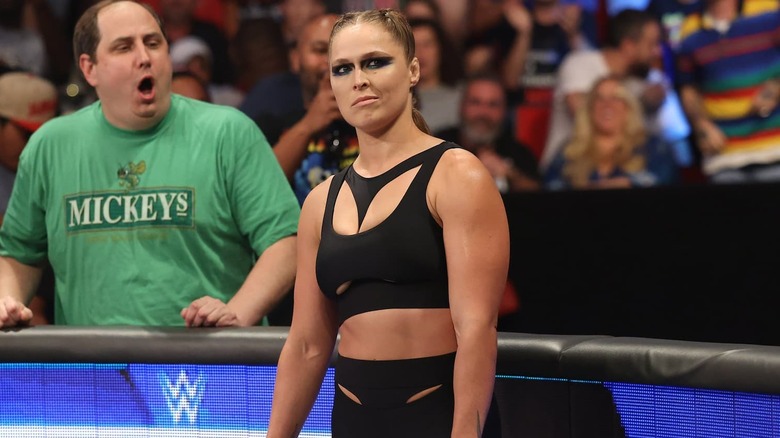 WWE
Ronda Rousey is done talking, and she's ready to settle her differences with Shayna Baszler at WWE SummerSlam after being betrayed at Money in the Bank.
Following another squash courtesy of "The Queen of Spades" on "WWE Raw," this time at the expense of Nikki Cross, "The Baddest Woman on the Planet" was on hand to immediately exclaim "And the crowd goes mild!" The former friends had a heated exchange, with Baszler labeling herself a better Ronda Rousey before demanding they settle their differences right then and there in the middle of the ring in Atlanta, Georgia.
Rousey had other ideas, deciding to kick back and relax from her box above. Baszler wasn't satisfied in the slightest before deciding to hop the barricade, but she was swiftly stopped by security. It was then that the former "Raw" Women's Champion had an idea, which she decided to dress up as a favor to her old pal.
"I'm finally going to get you booked on SummerSlam," she quipped. "You, me. I'll see you in Motor City, b****!"