Impact Will Address Eric Young's Infamous Murder Exit Now That He's Returned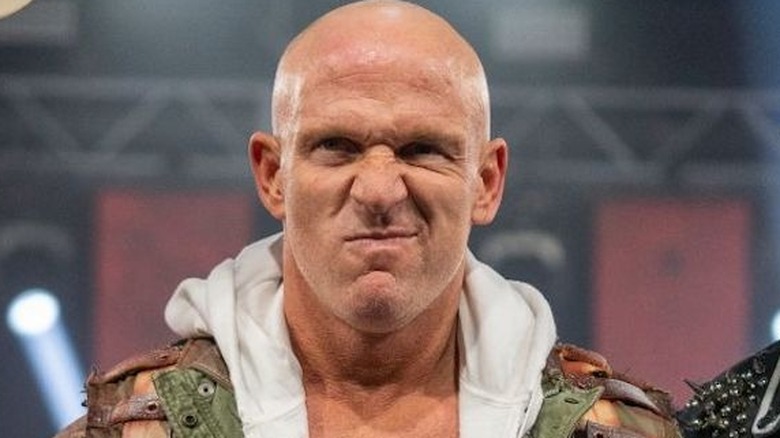 Impact Wrestling
Eric Young returned to Impact Wrestling recently, teaming with Scott D'Amore to defeat Bully Ray and Deaner, but the return means addressing the controversial way that Young exited the company, which saw Deaner drive a knife into the chest of the former Impact World Champion in a backstage segment in December.
"We're definitely going to address how I left Impact [Wrestling] a couple months ago." Young said on a recent episode of "Under The Ring." There are reportedly several ideas floating around that would see him put a button on the stabbing that saw him initially exit the company. Young reportedly requested his release from WWE in April after no longer wishing to work with former Chairman Vince McMahon, who returned to the company in January to help facilitate the sale of WWE to Endeavor which led to a merger with MMA powerhouse UFC and has remained in charge in someway ever since.
"This felt good! This felt right!" Young wrote in a recent Twitter post. "I made a hard choice and there is no doubt in my mind it was the right one!"
Young was stabbed by Violent By Design member Deaner, whom Young defeated in his return in a tag match at Slammiversarry alongside Impact Wrestling President Scott D'Amore.
"I can say from working there and working other places, there's something very special going on [at Impact]," Young said recently. "And that sounds biased because that's where I work, but I would have said that at any point."