AEW's QT Marshall Talks Relationship With Cody Rhodes & Impact On His Career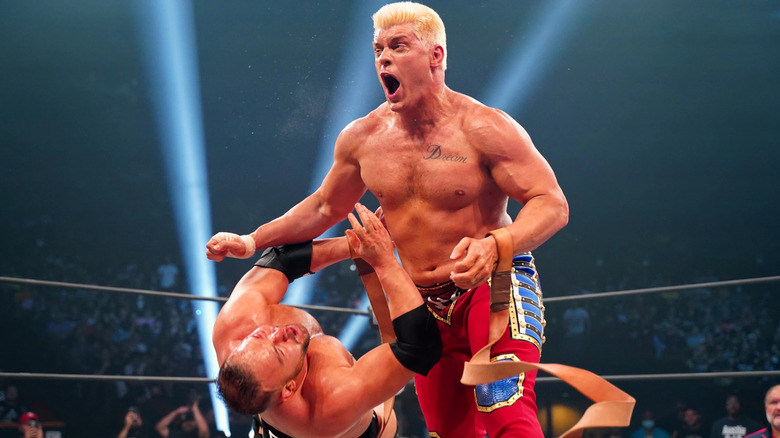 AEW
QT Marshall was never supposed to be in his current position. That's how the AEW star frames it when speaking about his role with the company, at the very least. Appearing on "Talk is Jericho," Marshall discussed why he credits Cody Rhodes with helping him in his AEW career.
"I'm not somebody that should be where I am," Marshall said. "When I started, I was Cody Rhodes' assistant, making less than minimum wage, really, because it was only supposed to be once a week and all this stuff. So I was like, 'Alright, well, I don't want this for myself, right?' At the end of the day, I want to be whatever I can be."
Marshall credits Rhodes, along with a family member, with giving him advice that helped move his career forward. According to Marshall, the best piece of advice Rhodes told the then-assistant was that because everything they do out there as performers is "a lie," you shouldn't bring that "lie" backstage.
"It sucks not having him at work with us," Marshall continued. "Because, of course, he's one of my best friends — he's the closest thing to a brother besides my actual brother. But, at the end of the day, we still talk every day, and he still gives me great advice. And to see what he's been able to do is incredible."
The Rise of QT Marshall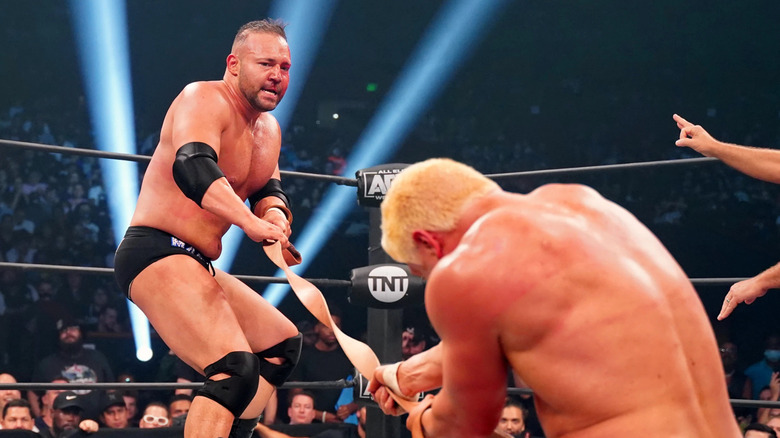 AEW
Though he was once the assistant to Rhodes, Marshall now acts as AEW's Vice President of Show and Creative Coordination in addition to his onscreen role. Before discussing Rhodes, Marshall revealed what he believes is the secret to his success in AEW.
"I myself have succeeded in this company by just being honest with everybody," Marshall stated. "Like Harley [Cameron] was saying about how I help everybody, I do that not because I want people to help me in return. I just do it because I've been on the other end, where you're left on read when you've sent messages to people." Marshall pointed out that he answers everybody who texts him, and he answers them quickly, with host Chris Jericho confirming that to be true.
Marshall can currently be seen on AEW programming as the leader of QTV — a TMZ parody that also includes Harley Cameron, Aaron Solo, and Johnny Elite (formerly known in WWE as John Morrison). The group is currently trying to regain the trust of Powerhouse Hobbs after Marshall inadvertently caused him to lose to Ricky Starks in the Owen Hart Foundation Men's Tournament.
As for Rhodes, he's currently in the midst of a heated feud against Brock Lesnar. The two will face off for the third time at WWE SummerSlam on August 5.