Bully Ray Suggests That Vince McMahon Should Bury Top WWE Superstar On Television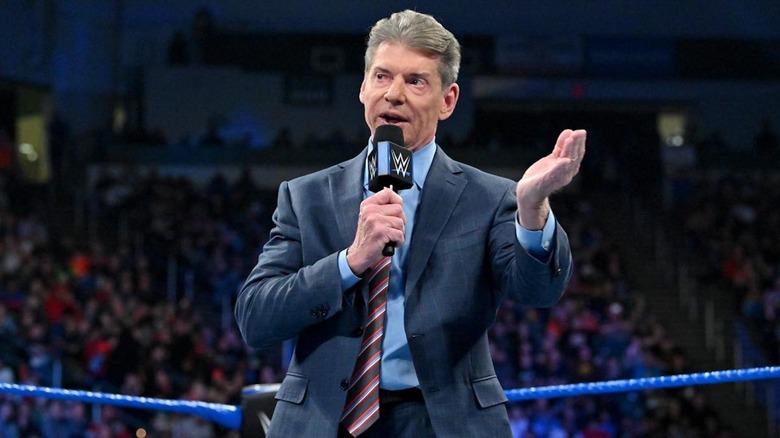 WWE
Following his post-Wrestlemania hiatus that left many questioning his status with the company, Drew McIntyre returned to WWE to confront the reigning Intercontinental Champion GUNTHER. While many fans are excited to see "The Scottish Warrior" face off against "The Ring General" at SummerSlam, Bully Ray doesn't feel like the former WWE Champion is connecting with the audience as well as he could be. But he offers an answer to that problem that involves Vince McMahon returning to WWE TV.
On "Busted Open Radio," the Hall of Famer suggested that McIntyre needs "a prototypical and stereotypical textbook bully-esque character" in order for fans to get more emotionally invested in what he's doing. For Bully Ray, the character of Mr. McMahon could check all of those boxes. The Chairman anointed the Scotsman as "The Chosen One" over a decade ago but could revoke the title and pass it on to someone else in order to light a fire under the former champion. However, there currently isn't a clear choice for who's next in line. 
"I don't know who's out there in WWE who can breathe down Drew's neck and bring that next evolution of Drew out," he said. "But I think if we never see it, you're never going to see Drew go any higher on the card than where he's at now. You're never going to hear bigger reactions for Drew McIntyre ... unless you get Drew the right opponent."
Prior to the 2023 WWE Draft, Austin Theory might have been primed for this position. The United States Champion was a protege of McMahon before he disappeared from WWE programming — as well as the company before eventually coming back as part of the UFC merger. But now that Theory is a "Smackdown" Superstar and has his hands full with either Rey Mysterio or Santos Escobar as his next challenger, the search for McIntyre's ideal nemesis to launch him into the next phase of his career continues.