Booker T Says Main Event Mafia Should Have Been As Big As DX & NWO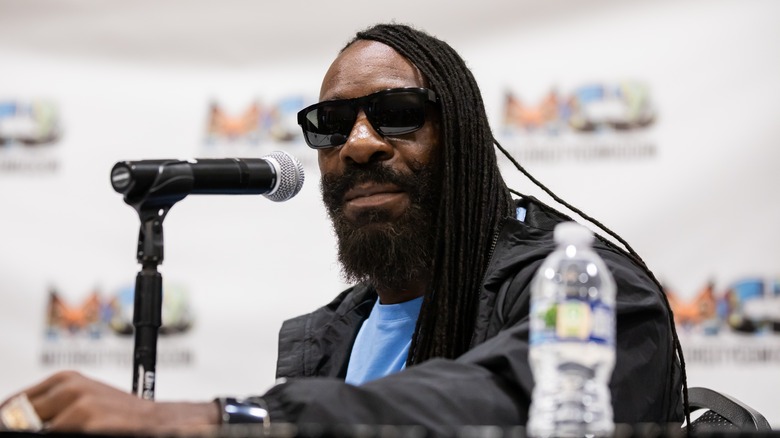 Brandon Nagy/Shutterstock
Lasting only a year, TNA's first incarnation of the Main Event Mafia — consisting of Sting, Kurt Angle, Kevin Nash, Booker T, Scott Steiner, Taz, and Samoa Joe — has developed something of a cult following over time. Filled with well-known former world champions, the Main Event Mafia has long been seen as a stable of wasted potential. Both Kevin Nash, who believes TNA screwed up the group, and Kurt Angle, who thought the Mafia could've been as big as the NWO, have expressed their frustration over how things turned out. 
On the latest edition of "The Hall of Fame" podcast, Booker T added his voice to the chorus of disappointed participants. He bemoaned how the group didn't wind up bigger and agreed with Angle's assessment that it had the potential to rank up there with other legendary stables in wrestling history.
"I really wanted something to happen with the Main Event Mafia," Booker said. "I really thought the Main Event Mafia was a group that was like none other. All of us, we were former World Heavyweight Champions, we all had a history with each other that ran back for years.
"I just don't know why that thing did not work out," he added. "I just don't know why the Main Event Mafia, right now, the t-shirts aren't still being sold. Because that was a group ... literally, a faction [like] nWo, D-X, something that people still should be talking about to this day."
If you use any of the quotes in this article, please credit "The Hall of Fame Podcast" and provide a h/t to Wrestling Inc. for the transcription