Mark Henry Believes The Wrestling Business Is Stronger Than Ever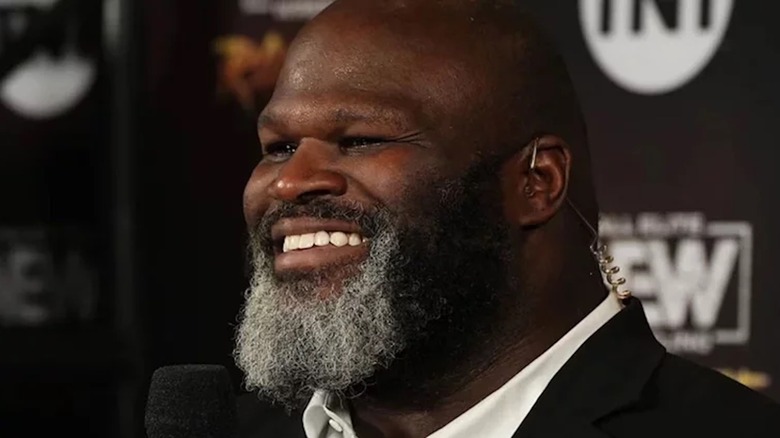 AEW
As a WWE Hall of Famer and current AEW employee, Mark Henry has seen just about everything there is to see in the current world of professional wrestling. But what he hasn't seen, until now, is something that he says none of us have seen: an interest in pro wrestling, night after night, that is simply dominating TV. On "Busted Open," Henry gave credit to WWE's long-term story surrounding The Bloodline, first and foremost, but was sure to clarify that it's far more than one company contributing to the overall success of the industry.
"Monday, 'Raw.' Tuesday, 'NXT.' Wednesday, 'Dynamite.' Thursday, Impact. Friday, two shows! Two! 'Smackdown' and 'Rampage.' And then Saturday, 'Collision,' Henry said. "Wrestling has never, in the history of television, been this strong and that is not including the indies."
While Henry's recitation of the dominant television programming each week centered largely around WWE and AEW, he noted the success of other companies, namely the NWA, Major League Wrestling, and New Japan Pro-Wrestling. And of course, there are special events and streaming services to account for too.
"We didn't even talk about pay-per-views," he added. "There was no such thing as FITE back in the day. There was no such thing as B/R Live. Those people are making a sh*t ton of money at least once a month – more than two times a month based off the back of pro wrestling."
A Different Era and a Different Debate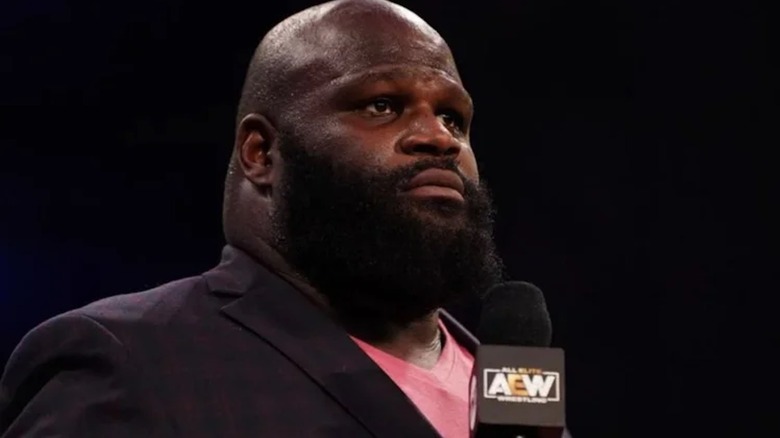 AEW
Of course, back in Henry's day, the headlining names were more prominent than those at the top of each company these days. But, using WWE as an example, the industry leader breaking gate records consistently and establishing an unrivaled global presence, "The World's Strongest Man" painted a clear picture of the difference between names and overall business success.
"The WWE has never, ever, ever made more money than they make now," explained Henry. "Not with Steve Austin, not with The Undertaker, not with The Rock, Hogan, Flair. Name somebody."
Henry has not fallen short in terms of praising his current employer by any means. In fact, he recently called AEW's Forbidden Door one of the top five pay-per-views he's ever seen.
Still, with WWE's global presence never stronger, AEW ramping up for a historic event at Wembley Stadium in late August, and the industry thriving across the board, it certainly sounds like a situation where the whole is greater than the sum of its parts.
"Fandom of an individual wrestler is not what we're talking about," Henry said. "That's a different conversation but the business of wrestling is stronger than it's ever been and there's no argument."
If you use any quotes from this article, please credit "Busted Open" with an h/t to Wrestling Inc. for the transcription.