Report: AEW All In Could Set All-Time Attendance Record For A Paid Wrestling Show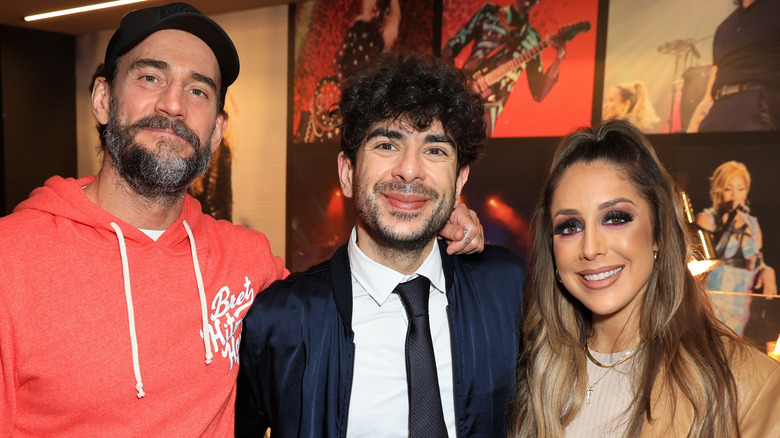 Leon Bennett/Getty Images
All Elite Wrestling is gearing up to put on one of the most highly-attended shows in wrestling history next month with AEW All In, and according to Dave Meltzer in the latest Wrestling Observer Newsletter, there's a chance the show could break the all-time "verified attendance" record set by WWE WrestleMania 32 in 2016.
The company has moved over 75,000 tickets, with around 68,000 of those counting toward paid attendance, totaling about $8.6 million in sales. As of now, All In would be the seventh-largest wrestling event in history, with nearly two months left to sell more tickets. No matches or official appearances have been announced for the event thus far.
AEW would need to sell about 6,000 more tickets to break WrestleMania 32's total attendance record, which seems well within the range of possibility for the four-year-old wrestling promotion. However, Meltzer believes it's unlikely that the company will reach the paid attendance record of 79,800 people.
All In will be AEW's first event outside North America, with wrestling fans from across Europe making their way to the United Kingdom to experience the company's continental debut. Details on how fans at home can watch All In have yet to be announced, with AEW President Tony Khan stating back in May that a deal was still being worked out. Just one week after the massive London event, AEW is planning to hold its annual All Out pay-per-view in Chicago, Illinois, making the waning days of summer a very busy time for wrestling fans.