Tony D'Angelo And Stacks Lorenzo Win WWE NXT Tag Titles At Great American Bash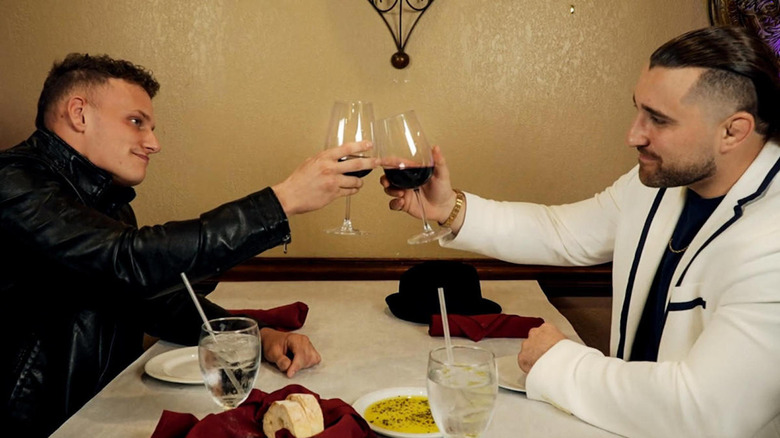 WWE
This year's Great American Bash kicked off with the "NXT" Tag Team Championship match between Gallus and The D'Angelo Family. And unlike their previous title defenses, it was not Gallus Boys On Top when the bell rang.
After months of torment, including a stint of incarceration for "The Don of NXT," Tony D'Angelo and Channing "Stacks" Lorenzo were ready for everything that Wolfgang and the Coffey brothers had to throw at them. In the end, after the nefarious stable attempted some of their old tricks, it was the D'Angelo Family that emerged as the new champions.
This deeply personal battle stemmed from an incident earlier this year that resulted in Tony D getting locked up. As the events unfolded, the "NXT" Universe learned that it was Joe Coffey and the Gallus Boys who framed the Don by planting incriminating evidence. While it may have initially appeared that "The Underboss" had turned his back on his family, it turned out that Stacks had a plan in place the whole time to keep the family business afloat, to get D'Angelo out of prison, and to exact revenge of the Scottish trio by targeting their titles.
Thanks to the planning of Lorenzo and the impeccable teamwork between him and D'Angelo, they finally got their first taste of championship gold after multiple valiant efforts.