Nigel McGuinness Explains What Led To His In-Ring Retirement, Switch To Commentary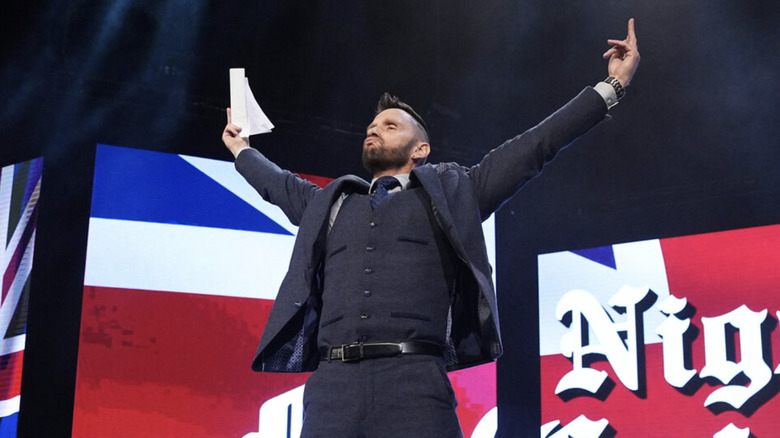 AEW
Nigel McGuinness recently appeared on "AEW Unrestricted" and explained how he transitioned to commentary after retiring from in-ring competition.
When asked what inspired him to get into commentary, McGuinness said, "No one would hire me as a wrestler, to be perfectly honest with you. I had a good run in Ring of Honor. I was a world champion there for a long time. Had a lot of great matches. I got the clam Bryan Danielson over as best I could... So I was pretty banged up by the end of my Ring of Honor run. I knew I had to go somewhere else."
"I remember being in a hotel room with CM Punk in 2005," he recalled. "We both had a tryout at the time with [WWE]. He got hired and went on to have the success that he did, and I remember him saying to me, 'You'll get to a stage where it's just time to go.' And 2005 was time to go for him. 2008 was time to go for me. I felt like I did everything I could do there, so I had the opportunity to go to New York."
When One Door Closes, Another One Opens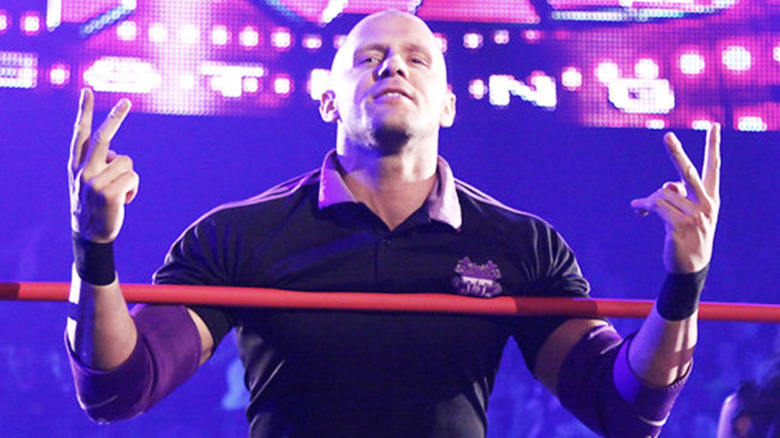 Impact Wrestling
McGuinness explained that he went to the same physical exam as Bryan Danielson. He was honest about his partially-torn biceps and gave his MRIs to the doctor. But WWE's doctor wouldn't clear McGuinness.
"I sent in the MRIs and he said, 'Can't clear you.' I had one of the best surgeons in the Tampa Bay area who looked at the MRIs before and said, 'You're good to go, you don't need surgery.' So it was their doctor versus my doctor, and because of that, I lost the opportunity to work for them."
"Then instead of that, signed with TNA and Desmond Wolfe was born. Thank god for it because it led to a series of matches with Kurt Angle, which I would certainly say are the highlights of my in-ring career. After that, a changing of the guard and then a diagnosis of Hepatitis B, and sitting at home for a year not getting paid, then getting released two weeks before I finally cleared Hepatitis B. Then I sat there going, 'What am I going to do now?'"
Finding His Voice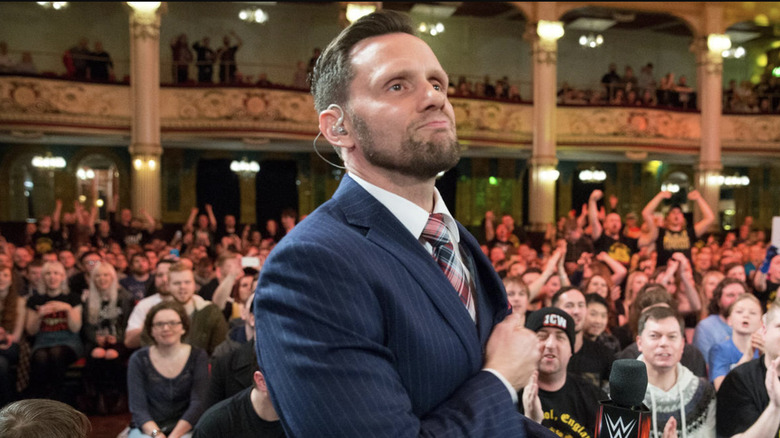 WWE
"WWE weren't interested, TNA, certainly not going back there. Ring of Honor, thankfully, were very good enough to bring me in. Like I said, I didn't want to go back to wrestling that Ring of Honor style. I didn't think I could do it anymore. I felt like there were younger guys who deserved those opportunities, so Delirious and Ring of Honor were good enough to bring me in as a commentator."
McGuinness explained that he didn't know what he was getting into but credited Kevin Kelly and Jim Cornette for guiding him. It took six months to a year for him to find his voice at the desk and likened it to being a wrestler trying to find their footing in the ring.
McGuinness eventually left ROH in December 2016 and signed with WWE to continue his role as an announcer. He primarily called matches for "NXT UK," "WWE NXT," and "205 Live" until his October 2022 release. He then signed with ROH/AEW in April.
If you use any quotes from this article, please credit "AEW Unrestricted" with a h/t to Wrestling Inc. for the transcription.