WWE's Ronda Rousey Says She Has No Reason Left To Stay In Wrestling Business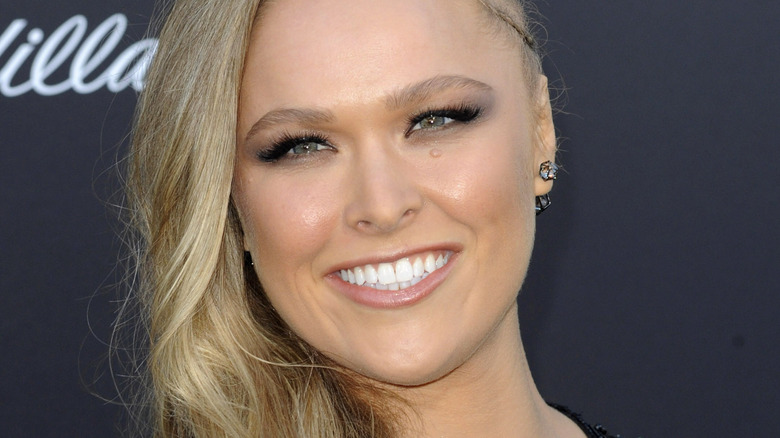 Tinseltown/Shutterstock
Ronda Rousey is a shattered woman after her loss to Shayna Baszler in an MMA Rules match at WWE SummerSlam on Saturday. The former UFC Champion lost by technical submission after passing out in her friend's signature Kirifuda Clutch, and now it seems she may not be much longer for the wrestling world.
"You were the reason I got into this business," Rousey wrote to Baszler on Instagram. "Now I got no reason to stay."
Rousey has been reported to have a "hard out" for either a hiatus or possible departure from WWE, which was supposed to happen well before WrestleMania 40. An injury to Rousey earlier this year affected booking, which led to Baszler betraying her friend in the middle of their WWE Women's Tag Team title defense at Money In The Bank, as opposed to a longer, subtler story which could've seen cracks in the relationship form over time. While there does seem to be a certain finality to Rousey's statement, it is still possible that the former "Raw" Women's Champion could return to the company sometime in the future.
Rousey and Baszler had been hoping to have a feud for some time now, as there is truth to Rousey's statement that the "Queen of Spades" introduced Rousey to the world of professional wrestling, leading to her debut at WrestleMania 34. Since then, Rousey has been a multi-time champion as well as a WWE Women's Royal Rumble winner. Despite their feud, even Baszler agrees that Rousey has a legitimate passion for the professional wrestling business, and works hard to get better.