Stevie Richards Says WWE Alum, AEW Star Among The Best Workers In Wrestling History
ECW and WWE veteran Stevie Richards recently started up his own YouTube channel, with the former WWE Hardcore Champion offering deep analysis on the ins and outs of professional wrestling. In his latest upload, Richards poured over tape from WWE and AEW, making the case for Dustin Rhodes as an all-time great.
"I'm a personal fan of Dustin, and I'm also a professional fan," Richards said. Despite Richards dealing with a spine infection earlier this year, the former ECW star said that he would still trust Rhodes to handle him safely in a match, recalling that he never injured or even hurt anyone in the ring during their time working together.
"He is definitely one of the best workers in the entire history of professional wrestling, and I'm happy to see him still doing his thing," Richards continued. Over the course of the 15-minute video, Richards breaks down various moves Rhodes has perfected over the years, including a second-rope Hurricanrana, the Sunset Flip Powerbomb, and the Canadian Destroyer.
"The athleticism here cannot be overstated," Richards said while discussing Rhodes' Hurricanrana. "It takes a lot of ... strength, mobility, flexibility, and just courage." Richards also pointed out that it's a feat that Rhodes is able to execute the move with opponents of different sizes and heights, making his abilities even more impressive.
'He's the one veteran that can really, truly hang with these guys'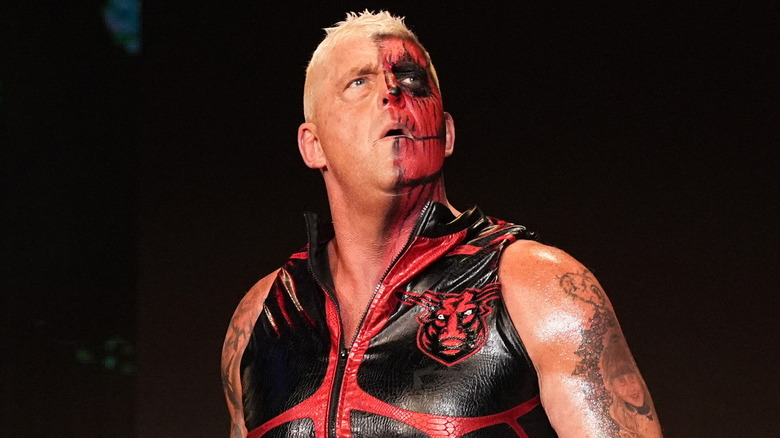 AEW
One of the abilities of Rhodes that Richards takes some time to highlight is how high in the air he can get while performing these moves. From the move where Rhodes jumps up to block his opponent with his butt, to his version of the Canadian Destroyer, Richards compared Rhodes' jumping ability to that of current WWE favorite LA Knight. Taking into account Rhodes' in-ring capabilities even at 54 years old, Richards thinks the veteran deserves a more prominent position on the AEW roster.
"He's the one veteran that can really, truly hang with these guys," Richards stated. "And that might be controversial, but I'm talking about physicality, wrestling-wise, moves-wise."
According to Richards, not only is Rhodes still hanging in there with his younger peers, but he's consistently added new moves and tweaks to his repertoire over the years. Rhodes' ability to stay fresh is another part of what has made him stand out compared to other wrestlers of similar talent.
"Dustin not only evolved and re-invented himself but he's added moves as he's become older," Richards said. "He's always been one of the greatest workers in my opinion, but he keeps getting better, and he keeps doing more impressive and almost dangerous moves."