Freddie Prinze Jr. Says He's 'Pissed Off' About Tribal Combat At WWE SummerSlam 2023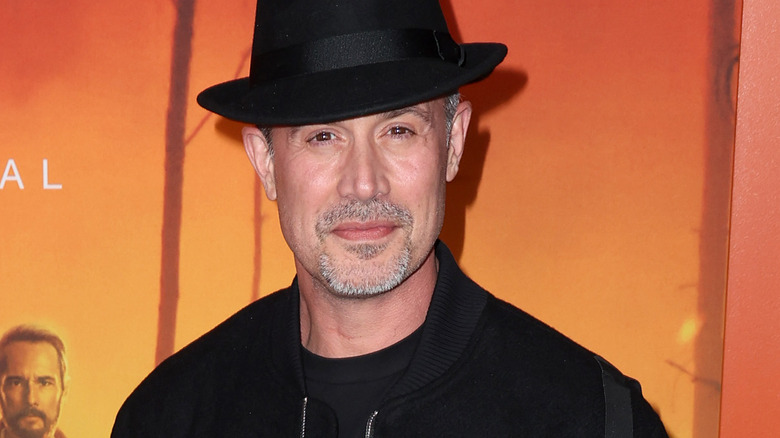 Phillip Faraone/Getty Images
Days after it took place, the Tribal Combat match between Roman Reigns and Jey Uso at WWE SummerSlam, which saw Reigns retain the Undisputed WWE Universal Championship after Jimmy Uso betrayed his brother, is still getting a polarized response. And you can now add Freddie Prinze Jr. to the list of people who are baffled by some elements of the contest.
Unlike some who are down on the finish, however, the "Wing Commander" star is wondering where the "tribal" aspects of the match were, as he revealed on the latest episode of "Wresting With Freddie."
"Tribal Combat was a lie," Prinze Jr. said. "[A] farce, a complete fallacy, and I'm pissed off about it. What the hell is a Tribal Combat? I thought these guys were going to come out, Wakanda style, with like a kendo stick, I don't know if Samoans have shields, but if they do, Samoan shields, and they whip each other's ass until the kendo sticks broke, and then bash each other with a shield until that breaks. And then when there's nothing left, they just fight.
"No one's allowed to interfere, [yet] two people interfere. I didn't feel a lot of Samoan culture in the match, which was just kind of weird to me. And I'm not trying to say it in a woke way, I'm just ... it was basically a [No DQ] match."
Freddie Prinze Jr. Questions The Powers Of The Bloodline's Elders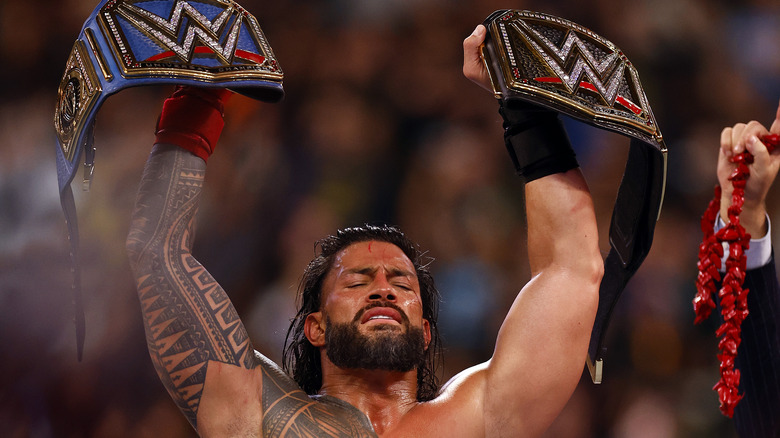 Ronald Martinez/Getty Images
Prinze Jr. admitted that he wasn't entirely down on the match, even calling most of the action between Reigns and Jey good. But even separate from that and the lack of "tribal" elements, there were some logic holes with the match he couldn't quite get over.
"Solo interfered, so I guess that means he's out of the family because the elders aren't going to tolerate it," Prinze Jr. said. "The elders are the ones that have so much power, they were the ones that made this match because otherwise, Roman wouldn't have given Jey a title shot. He wouldn't have given him anything. So I assume he's going to be out of the family, and I assume Jimmy's going to be out of the family.
"Otherwise, what powers do the elders really have? You can't paint yourself into a corner storywise through unfulfilled promises, man. You can't say these people are all-powerful, and then ... if the elders have no power, how are they all-powerful? If they're all-powerful, then Roman Reigns has to follow those rules, because he had to take that match. So now, if he doesn't have to follow the rules within the match, how is he not kicked out of the family? So I just don't understand the story they were trying to tell.
If you use any of the quotes in this article, please credit "Wrestling With Freddie" and provide a h/t to Wrestling Inc. for the transcription