WWE Stock Price Closes At All-Time High Of $114 Per Share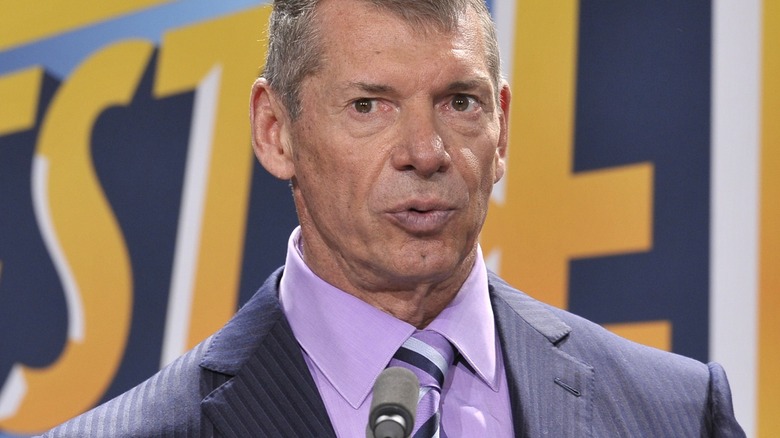 Michael N. Todaro/Getty Images
WWE's success continues to make headlines as the year progresses. August 10, 2023, saw the company's stock value rise to $114 dollars per share, which is a record high for the company. The news comes courtesy of WrestleNomics' Brandon Thurston, who provided an update on Twitter.
This is a notable change of pace from a few months ago when the company's stock plummeted following the Wall Street Journal's piece on Vince McMahon's hush money scandals. That said, the stock prices rose again following McMahon's return to WWE back in January, rising to $72.04 per share. The latest number is significantly higher, however, and it's the latest example of the company's financial success.
Last week's second-quarter earnings report revealed that WWE broke more records in regard to revenue, viewership figures, and other criteria. In total, the company brought in $410.3 million in profits, with $9.8 million of that sum being allocated to shareholders via dividend payments. Following the earnings call, WWE went on to host a successful PLE with SummerSlam 2023, which is the company's all-time highest-grossing event outside of WrestleMania. These factors undoubtedly contributed to WWE's stock soaring earlier today.
Elsewhere, WWE has merged with UFC under the Endeavor umbrella, and that deal is expected to close in September. It remains to be seen what the outcome of that partnership will entail, though Endeavor's Ari Emanuel has promised to cut costs and create synergies as soon as it's finalized.