Tetsuya Naito Opens Up About Winning NJPW G1 Climax 33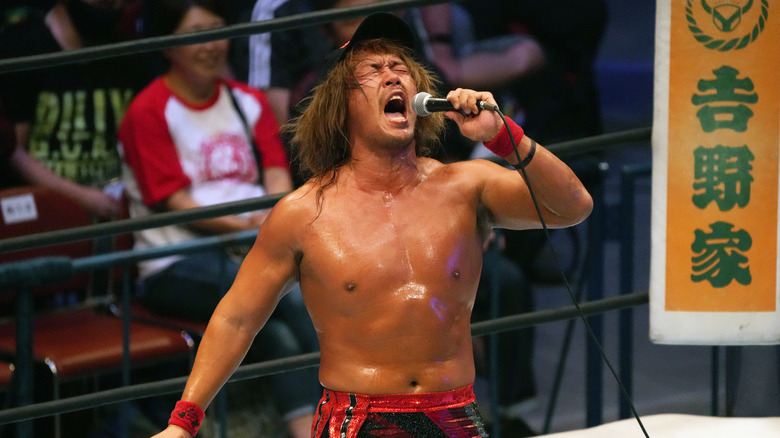 Etsuo Hara/Getty Images
It has taken a little while, but Tetsuya Naito is back atop the mountain again. The Los Ingobernables de Japon leader emerged from the weekend the winner of the G1 Climax 33 tournament, defeating Will Ospreay and Kazuchika Okada in two grueling matches to do so, including getting knocked loopy in the Ospreay match. In a meeting with the press that was posted on NJPW's website following his finals victory over Okada, the normally too cool-for-school Naito let his guard down and opened up about his triumph.
"This is my third [G1] win, first in six years," Naito said. "Everybody in this tournament is in it to win it, so I'm obviously happy to win. For me, I've always associated the G1 final with the middle of summer and with Ryogoku, so to have that final in Ryogoku, in mid-summer, and of course to have the fans cheering as well, to have that big chant of 'De Ja Pon!' felt damn great. I think I had a pretty good summer.
He continued, "With my injuries, and my age as well, I didn't have...don't have many more chances left. That's what I had in mind. I didn't have the luxury of thinking there's always next year, or the next year, or five years after that. So I had a lot more on the line I think, and more than my other two wins, I felt that I had to win this time."
Tetsuya Naito's More Focused On Main Eventing Tokyo Dome Than The IWGP World Heavyweight Title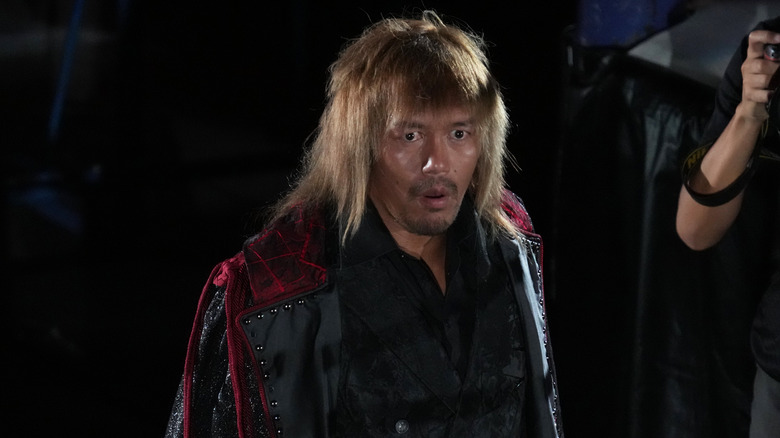 Etsuo Hara/Getty Images
While Naito will still have to defend his G1 tournament briefcase, including against Jeff Cobb in the upcoming months, the victory more than likely gets him into the main event of Wrestle Kingdom 18, which is scheduled to be held in the Tokyo Dome on January 4, 2024. Currently, Naito would challenge SANADA for the IWGP World Heavyweight Championship, in a match pitting Naito against his former Los Ingobernables de Japon teammate.
Right now, though, Naito isn't concerned about who the IWGP World Heavyweight Champion is, or even the title himself. The most important thing is once again headlining the Tokyo Dome on January 4, something he hasn't done since 2021.
"I was always chasing the IWGP Heavyweight Championship, not the World Heavyweight Championship," Naito said. "Matter of fact, right up until they made the belt, I was against it. So if it's a question of the Tokyo Dome main event or the world title, the Dome is way up here and the belt is down here.