More Details On Reported Backstage Tension Between AEW's CM Punk & Ryan Nemeth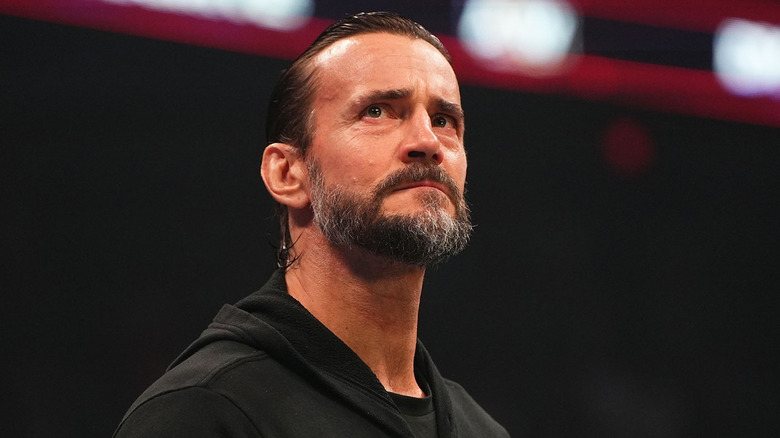 AEW
CM Punk's return to AEW is already causing reported backstage drama. This weekend, he took shots at "Hangman" Adam Page following "AEW Collision," but the promo supposedly wasn't approved beforehand. Furthermore, word on the street is that he and Ryan Nemeth recently had a backstage disagreement after Punk took issue with a tweet in which Nemeth called him soft in response to a promo. Punk allegedly had Nemeth removed from an episode of "Collision" as a result, but PWTorch has learned more information on the matter.
According to the outlet, Punk confronted Nemeth over the tweet when he attended the June 21 episode of "AEW Dynamite." Punk reportedly got right up in Nemeth's face and asked if he had a problem with him, noting that his tweet inflamed the tensions between Punk and The Elite. Punk reportedly asked if they had to take it outside, but the exchange didn't turn physical. It's also worth mentioning that Nemeth's tweet was in response to the "soft" line from Punk's promo on the debut episode of "Collision," which has been interpreted as a subliminal diss toward The Elite.
Nemeth reportedly moved the argument to the hallway and explained his stance, stating that Punk was the one who fired the shots at the Elite. Punk retorted by explaining that the timing of the tweet was bad, and subsequently told Nemeth not to react to these issues on social media. The pair reportedly shook hands afterward, but the tension was still in the air.
The PWTorch report also claims that Matt Hardy and Christopher Daniels getting sent home from "Collision" tapings was reportedly due to their relationships with the Elite. Furthermore, it's been reported that Tony Khan is still a big fan of Punk and sees him as an integral part of the company's business strategy. As such, wrestlers without much leverage are choosing to lay low and not voice their concerns about the controversial star.