Zoey Stark Says Becky Lynch Vs. Trish Stratus On WWE Raw 'Will Be Well Worth The Wait'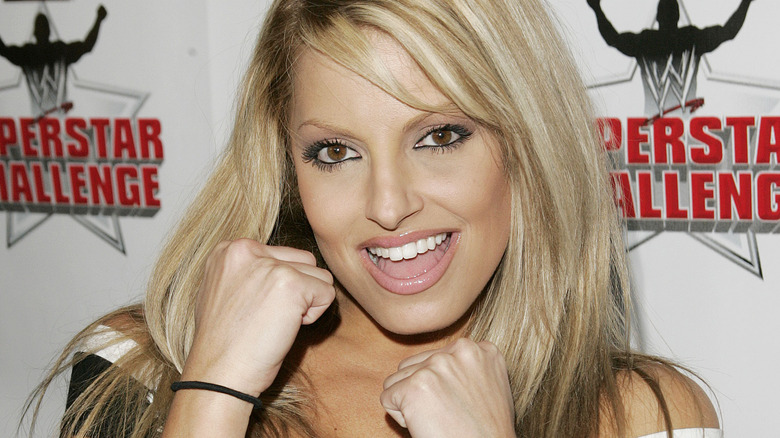 J. Merritt/Getty Images
Becky Lynch and Trish Stratus were recently forced to turn lemons into lemonade as their highly-anticipated match was cut from WWE SummerSlam due to time constraints, instead settling for being the featured bout for tonight's edition of "WWE Raw." In a new interview with Cageside Seats, Stratus's right-hand woman Zoey Starks believes that it's best not to dwell on the disappointment, and instead relish the opportunity.
"I'm a firm believer that everything happens for a reason," Starks said. "Hunter's a smart man. He's doing it for a reason. He's not just saying whatever, you know, screw the women. He's not doing that."
Stark is barred from the match tonight but thinks that the two women will pull off a main event-worthy performance without her.
"Becky Lynch and Trish Stratus will be a great match," Starks gushed, "and it will be well worth the wait."
Stratus is confident about her chances in the rescheduled match, as tonight's "Raw" takes place in her home country of Canada, which the WWE Hall of Famer believes will give her home-field advantage against "The Man."