Former WCW Booker Kevin Sullivan Shares Idea To Get AEW All In More Exposure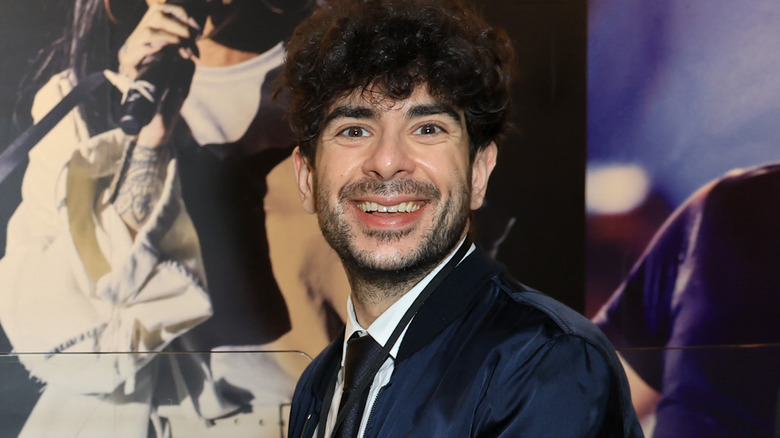 Leon Bennett/Getty Images
As AEW All In inches closer, ticket sales continue to soar to record highs. As of Sunday evening, "WrestleTix" reported that the company surpassed 80,000 tickets sold for the event. While that number is undoubtedly an impressive statistic, former WCW Booker Kevin Sullivan has an idea that he believes may rev up AEW's momentum even more.
During a recent episode of "Tuesday with The Taskmaster," Sullivan shared his thoughts on how AEW might be able to attract more eyes to All In at Wembley Stadium. 
"[WWE] used Tyson Fury one time. It was in [Saudi Arabia], and they didn't make a big thing out of it. Well, boxing is at a zenith right now in England. [Anthony] Joshua just knocked out a guy last weekend. Fury's coming back to fight. I would bring one of those guys in and do something with them," Sullivan said. "Going back, not just to [WWE] WrestleMania and [Backlash in] Puerto Rico, when they bring in a celebrity, it brings wrestling to a different level. Bad Bunny has done an incredible job. The [Logan] Paul kid has done an incredible job. I think if [AEW] they brought Fury in or even Joshua in, just give a little sprinkle, not that they need to, because they're obviously going to sell out, but it would just put the cherry on the soda."
As of this writing, no celebrities or non-wrestling athletes have been announced for All In. With the event under two weeks away, though, more talent and match announcements are expected to emerge. 
So far, five contests have been confirmed, including an AEW World Championship match between the reigning titleholder MJF and Adam Cole. Before Cole and MJF go one-on-one, they will challenge Aussie Open for the ROH World Tag Team Championships on the Zero-Hour pre-show.