Eric Bischoff Says AEW Founder Tony Khan 'Couldn't Manage A Clown Car'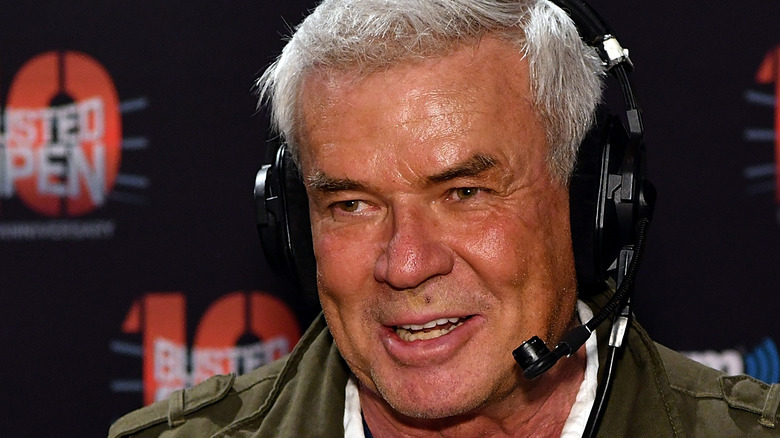 Slaven Vlasic/Getty Images
Eric Bischoff, on the latest episode of his podcast, "Strictly Business with Eric Bischoff," had some criticism of AEW and Tony Khan. The criticisms surround how CM Punk's controversies are dealt with publicly and not internally. The former WCW President also believes that there is a lack of leadership and professionalism within the company, a fault that Bischoff has expressed in the past as well.
"The lack of leadership, the lack of professionalism, is manifested by somebody [who] is talking to these outside news sites," said Bischoff. "This is internal business. This should be dealt with internally and it's not. There are too many people talking outside of the office. This is in my opinion proprietary confidential information that shouldn't be shared with anybody." 
Bischoff feels that if there aren't clauses in the agreements that talent sign which outline what talent can and can't say about AEW's business to the public, then there should be one added in the future.
Tony Khan Can't Manage AEW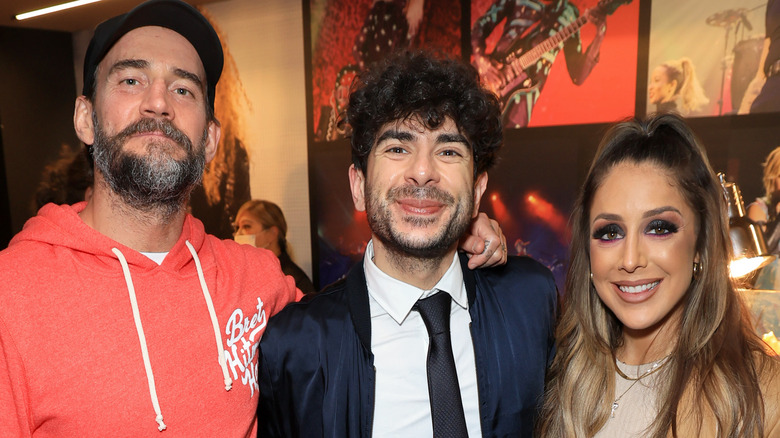 Leon Bennett/Getty Images
While speaking more about AEW's situation, Eric Bischoff admitted that the same internal strife happened to him. He empathized with Tony Khan to a point but feels that the AEW President has played a part in the backstage drama, calling AEW "a giant clown car" and that Khan can't manage it. 
"It's literally the inmates running the asylum at this point and the entire company looks like a giant clown car filled with juvenile unprofessional self-absorbed children," said Bischoff. "Not all of them obviously, I don't want to cast such a broad net, but I've never seen anything like this before. Could you imagine if Tony Khan would have been able to buy WWE? You can't manage a clown car at this point."
Bischoff also called it "self-destructing" behavior and that it is ruining the company. He feels that instead of fighting amongst themselves, the talent should be focusing on the All In pay-per-view and be happy with how good ticket sales are for the Wembley Stadium event. 
With CM Punk reportedly blocking other talents to work on the "Collision," his ongoing beef with "Hangman" Adam Page, and Cash Wheeler's arrest, the focus seems to be shifting from the incredible achievement of selling over 80,000 tickets for All In.
If you use any quotes from this article, please credit "Strictly Business" with a H/T to Wrestling Inc. for the transcription.