Rocky Romero Calls Himself NJPW's Ambassador To Other Promotions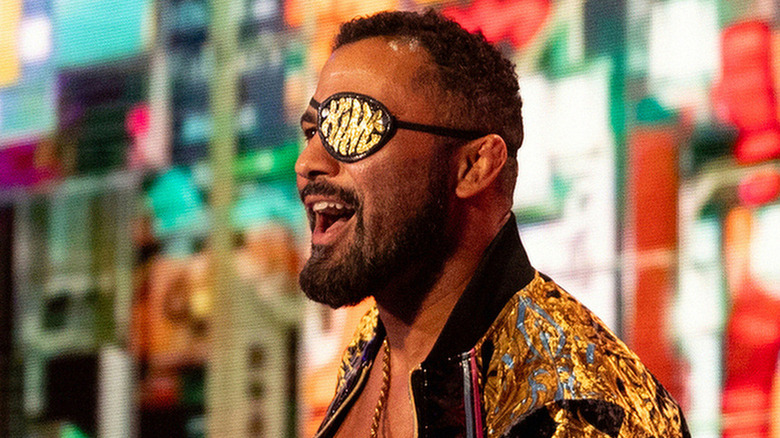 AEW
New Japan Pro-Wrestling star Rocky Romero has been an important figure behind the scenes in the wrestling world over the last few years. In addition to helping mend the relationship between NJPW and All Elite Wrestling starting in 2021, Romero played a crucial role in putting together AEW x NJPW Forbidden Door the following year. During a recent discussion with "Busted Open Radio," Romero described how he sees his position in NJPW, and revealed the promotion he's started to work with more frequently in recent days.
"I feel like I'm the New Japan ambassador to all these different companies," Romero said. "Obviously we have a great relationship with AEW. We just did Forbidden Door 2 this summer, and Impact as well. [We've] got a great relationship with [Impact President] Scott D'Amore. And now, I'm working a lot more with CMLL, and trying to develop that relationship a little bit more, and get more New Japan stars in CMLL and vice versa."
For the first several years of AEW's existence, relations between the burgeoning company and NJPW were frosty. This was reportedly due to the abrupt departure of stars like Kenny Omega and "Hangman" Adam Page during the formation of AEW, and it took some effort to cultivate a relationship between the companies. Multi-promotion cooperation has now become more common, with NJPW and Impact Wrestling holding the joint Multiverse United 2 pay-per-view just last night.
Building a Long-Term Relationship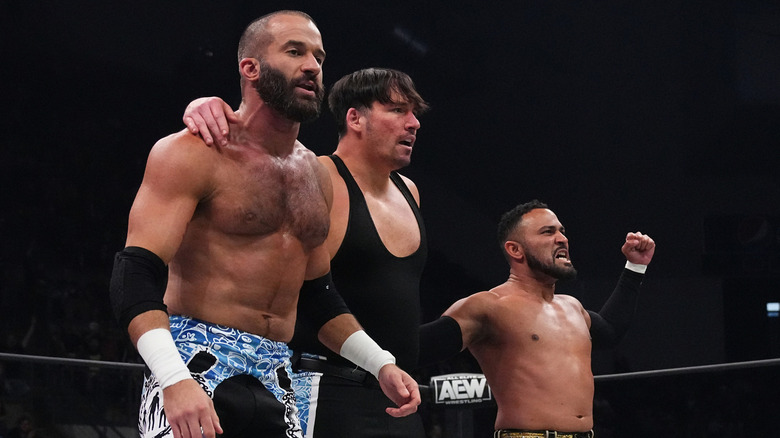 AEW
Romero stated that the last two years have been hectic, but it's clear that the efforts of the three-time Ring of Honor World Tag Team Champion have paid off, with a variety of multi-company events cropping up more and more. Asked about the difficulty of his current role as an "ambassador," the NJPW star shared why the position is a little bit easier than one might initially think.
"I would say like 50% of it is everything falling into place, and that's helpful. I feel like the good thing is everybody really wants to work with New Japan," Romero continued. "I feel like they have a lot of respect for the talent especially, and the product itself, so that kind of makes it a little easier. The other 50% is just kind of getting everybody to get on the same page."
The NJPW and frequent ally to AEW's Best Friends then described some aspects of his working relationship with AEW's Tony Khan. According to Romero, part of his role is helping both Khan and NJPW officials get what they need out of matches. A long-term working relationship like the one between AEW and NJPW requires a great deal of give and take, and Romero seems to be one of the people helping to facilitate that.