Cody Rhodes Responds To Fan Question About WWE Fans Potentially Booing Him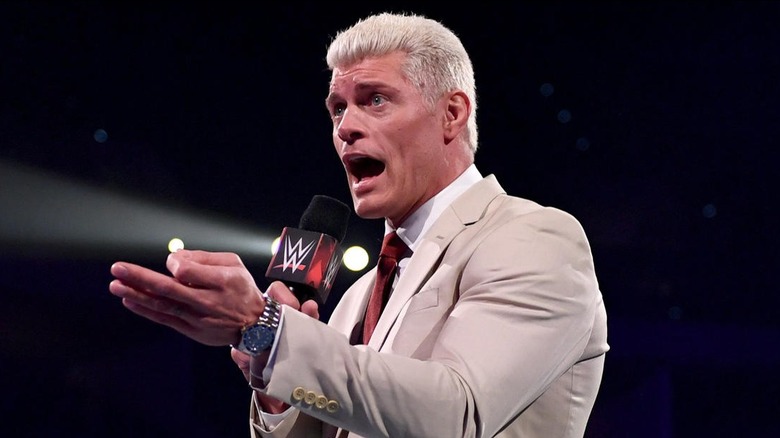 WWE
Ever since his return to WWE, Cody Rhodes has been treated as one of the most popular members of the roster by the fans. His acceptance has come as a pure babyface, so leave it to wrestling fans to ask "The American Nightmare" during a Reddit AMA about the possibility of the WWE Universe turning on him as a result in the future.
"I have been told that by twitter/X it's going to start any day now ... for the past 2 years," Rhodes responded.
Clearly, Rhodes has heard the noise online of how fans expect a backlash against him just as he experienced during his AEW career, when he was booed more regularly over time. But so far, WWE fans have stayed true to Rhodes, regardless of who he's faced thus far. 
Rhodes continues to be positioned as a top babyface on WWE television, now feuding against The Judgment Day after concluding a trilogy of matches with Brock Lesnar. But the numbers also support fans' love of Rhodes with his merchandise always at the top of sales at live events — with his weight belt, in particular, doing well.
"The American Nightmare" has been driven to "finish the story" since his comeback, which would see him write the final chapter of his family's legacy by capturing the Undisputed WWE Universal Championship. Fans have been on board with seeing that through to this point. Only time will tell if they stay there for the long run.