Joe Gacy Reacts To WWE Fans Comparing Him To Bray Wyatt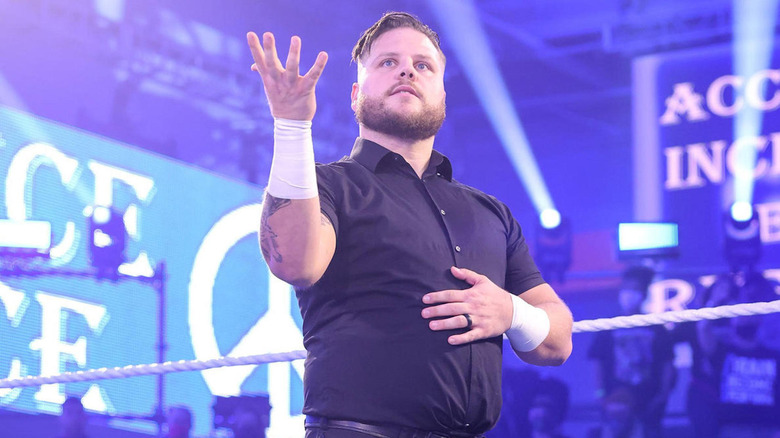 WWE
All cult leader characters are not the same. So says Joe Gacy, at least, when asked about the frequent comparisons he gets to Bray Wyatt from fans of his work on "WWE NXT." Debuting during the NXT 2.0 era, Gacy's appearance and the character's demeanor at that time may have inspired visual similarities to "The Eater of Worlds," but that's about where he draws the line.
Appearing on the latest episode of "Out of Character," Gacy described those shared traits as reasons for the connection but stopped well short of anything further between he and Wyatt.
"When I debuted," he explained, "I had long hair, I had a beard, I had tattoos, and I was slightly a darker character. And let's be honest, I'm heavy-set, so [fans] just go, 'Oh, this guy's like Bray Wyatt.'"
Gacy has emerged since those early days in NXT as the leader of the Schism faction, which also features Ava, The Dyad (Rip Fowler and Jagger Reid), as well as a handful of masked disciples, among which two were not-so-shockingly revealed to be The Creed Brothers at "NXT Heatwave." With that character shift came an adjustment, mostly in appearance, though the change wasn't enough for fans to back off of the Wyatt comparisons.
"I debut a new character, which is pretty much currently what I'm doing," Gacy said. "There's a darkness to the character so automatically, everyone just associates it with [Wyatt]."
Not the First Cult Leader Character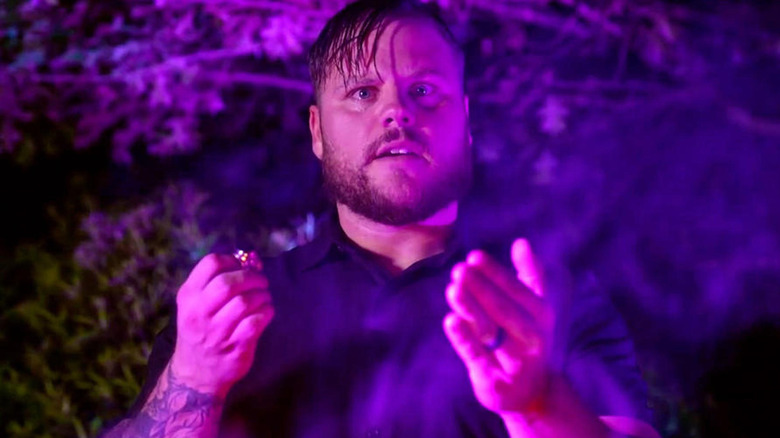 WWE
While Gacy chugs along with what's left of Schism – it has been widely reported that Fowler and Reid are on their way out of WWE – he's quick to widen the distinction between he and Wyatt, who hasn't led a faction since The Wyatt Family effectively disbanded shortly after Wrestlemania 33, despite on again/off again rumors of a new stable, rumored to be known as The Wyatt 6.
"I understand, years ago, Bray did a cult leader-type thing," admits Gacy. "I guess you could say maybe that aspect of Bray is similar [to] what I'm doing but I believe what I'm doing now is very different than what Bray has done."
Beyond that, it isn't as though the cult leader gimmick began with Wyatt, and Gacy recognizes as much, citing examples from wrestling history to further illustrate frustration at the quick links to Wyatt.
"Bray is not the first person to do this thing," he said. "I don't know why people just have to go right to [him.] Nobody brings up Kevin Sullivan. Nobody brings up Waylon Mercy."
Sullivan, as The Taskmaster, helped spearhead The Dungeon of Doom in WCW while Mercy, as portrayed by Dan Spivey, employed similar character traits, inspired by the Max Cady character from "Cape Fear," though never actually putting together a group of followers.
If Gacy had to credit inspiration from any of the three named predecessors, he pointed to Sullivan "more than the other two." But largely, it sounds like he remains dedicated to carving out his own path moving forward, with or without any sort of cult following.
If you use any quotes from this article, please credit Out of Character with a h/t to Wrestling Inc. for the transcription.