Seth Rollins Comments On Bray Wyatt's Death, Explains Why He Won't Be At WWE SmackDown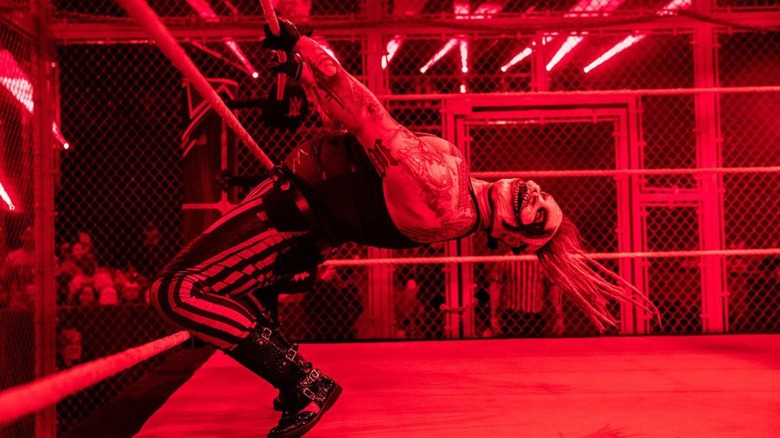 WWE
Seth Rollins commented Friday afternoon on the death of Windham Rotunda, known to WWE fans as Bray Wyatt, and explained why he will not be at Friday's episode of "SmackDown" in Louisville, Kentucky following the star's passing. It has been reported that plans for "SmackDown" were scrapped in favor of a show with a "significant tribute element" and many talents were flying in last minute.
Rollins, who had a storied feud with Wyatt which included an infamous Hell in A Cell match in 2019 for the WWE Universal Title, posted an emotional video to X on Friday explaining his love for Rotunda. Rollins called him a "unique cat," who was simple, yet a "deeply complex individual."
"I loved him. I love him. I loved working with him, but mostly I just loved being around him," Rollins said in the video. "He was always joyful, just, these eyes that drew you in and a smile and a laugh and a presence that just made you happy and we're all going to miss that."
— Seth Rollins (@WWERollins) August 25, 2023
As for his decision not to travel to the show on Friday, Rollins said he could not get a previous conversation with Rotunda out of his mind after the passing of Brodie Lee in 2020. Rollins said he called Rotunda to check in on him.
"We talked and he was okay, and I was okay, but neither of us really okay," Rollins said. "But I just remember him, we ended the conversations with 'I love yous' and 'goodbyes' and he said – I remember this very specifically – he said, 'You just go hug on that baby girl,' talking about my daughter. So I just feel like that's what I should be doing."