Paul Wight Comments On His Role In AEW Going Forward After All In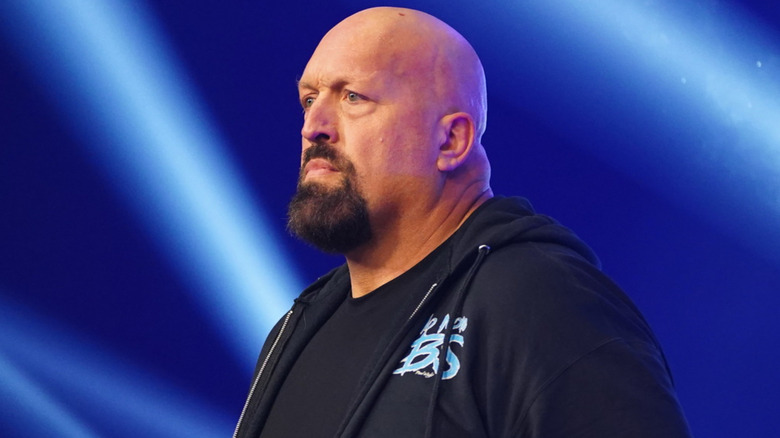 AEW
Following Paul Wight's knee surgery in August 2022, many AEW fans raised questions about his future in the company. Recently, Wight noted that he had regained a full range of motion in his knee, which made him even more confident that he'd return to a wrestling ring soon. Speaking with Denise Salcedo, Wight provided an expanded update on his potential on-screen comeback after AEW concludes its historic showcasing at All In in Wembley Stadium this weekend. As Wight explains, AEW President Khan has been very understanding of his health situation.
"Tony's been extremely patient, extremely excited for a lot of plans that him and I have. He's given me the time to be prepared and present the best, my best product, and my best self forward," Wight said. "That kind of patience is really comforting for a talent because there's always a pressure to be ready to perform, to even come back hurt. NFL players go through it. A lot of athletes go through that need to, 'I need to be there. I need to be there.'"
Wight says that AEW President Tony Khan has been patient and supportive during Wight's recovery. 
"At this stage of my career, it's been amazing to have somebody like Tony with his kindness and patience," Wight said. While he didn't lay out specifics, Wight promised that there are some in-ring plans in play for him after All In. For right now, though, Wight is focused on spotlighting the talent that are scheduled to perform in front of more than 80,000 fans in Wembley Stadium. 
"I'm happy to be here and support them and help push them forward because that's what it's about. You got to give to the future generations and you've got to push the younger forward and make the industry grow," Wight said.
If you use any quotes from this article, please credit "Denise Salcedo" with a h/t to Wrestling Inc. for the transcription.