Wade Barrett Reflects On Time Spent With Ex-Nexus Member Windham Rotunda (Bray Wyatt)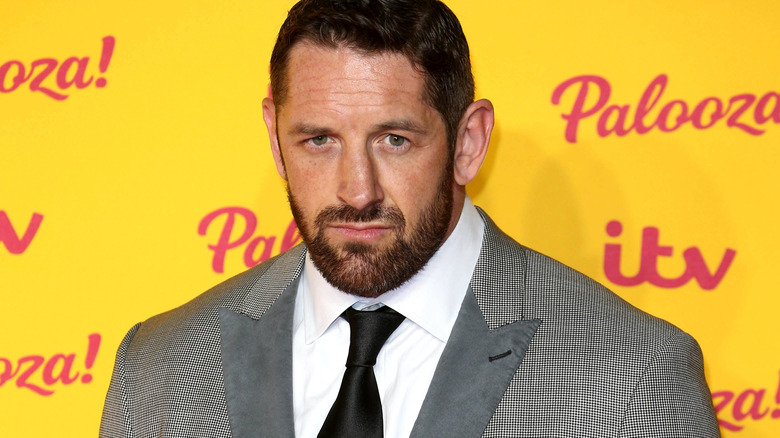 Fred Duval/Shutterstock
Everyone processes grief differently and in their own time. Stu Bennett, known to WWE fans as Wade Barrett, took some time to process things before posting on X to pay tribute to his late friend, Windham Rotunda (WWE's Bray Wyatt).
"It's been a dark 24 [hours]," Barrett wrote, "but I've had some laughs sharing old stories with friends."
Often, it's happy memories that help people through the darkest times, such as what so many are going through since Wyatt's death Thursday from a heart attack at the age of 36. Barrett and Wyatt went back a long time and he reflected on Wyatt's ability to turn collective negatives into positives.
"Windham's presence could always make the worst situations fun again," he explained. "Broke and job-scared in FCW? Exhausted at 4 a.m. in the airport? 300 mile drive in pain after a show? Windham would be the guy who got you rolling again."
Barrett and Rotunda (then portraying his "Husky Harris" persona) both came up through Florida Championship Wrestling and spent time together in The Nexus on the main roster. But it's personal connections that Barrett will cherish most.
"I'm thankful I got to spend so much time training, working, partying and traveling with him over the years," Barrett detailed. "He was selfless, humble, genuine, and had a wild ability to turn the mundane into an adventure. I'll never meet anyone like him again. A rare gem."
As a final tribute, Barrett referenced Wyatt's old moniker, signing off with a toast to his late friend with a "cheers" emoji.
"We will all miss you, Husky. See you when I see you."