WWE Payback 2023: 3 Biggest Losers And 3 Biggest Winners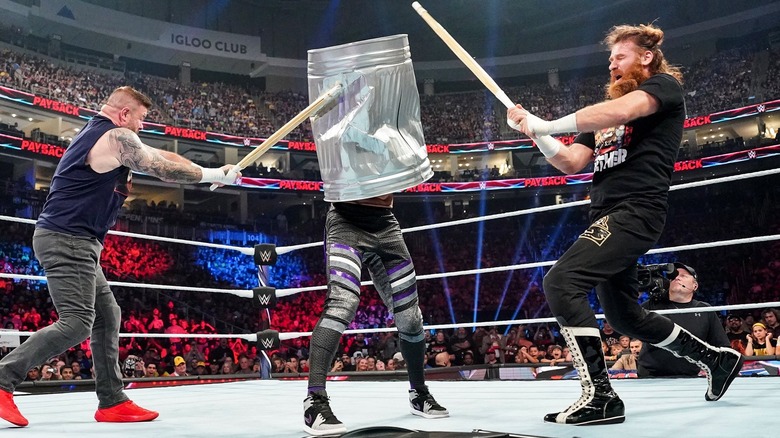 WWE
WWE entered the Labor Day weekend fray with a big event of its own this year, bringing back Payback for the first time in a while. Taking place at the PPG Paints Arena in Pittsburgh, Pennsylvania, the show seemed to be lacking some of the bigger matches and feuds that had already been settled the month prior at SummerSlam. But that doesn't mean WWE didn't do its best to try to deliver another show worth your time — as has been fairly consistently the case this year with the company's premium live events. 
Whether that happened this time around is up to you to decide, but either way, there were some who walked out of Payback better off than when they came in and others who saw their stock diminish as a result of the night's events. So let's take a look at my three biggest winners and the three biggest losers from WWE Payback 2023.
Winner: Wrestling Discourse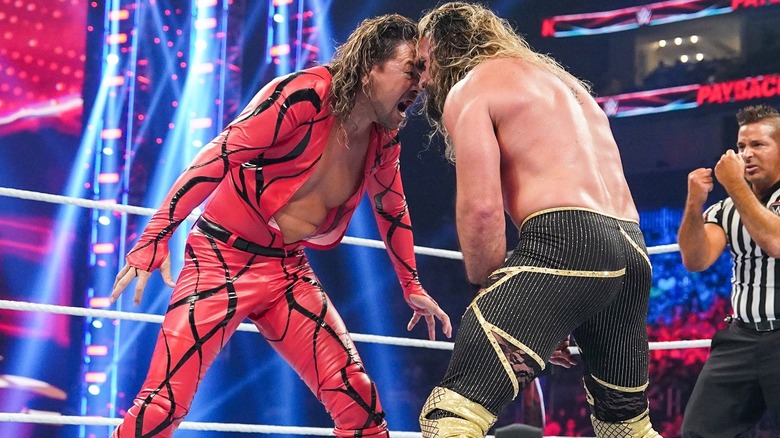 WWE
After an exhausting week of half-stories and rumors and games of telephone about who got in whose face and what's on the videotape (plus the latest developments Saturday afternoon), it was nice to have three and a half hours of wrestling where all we talked about was wrestling. There were no backstage leaks to stimulate speculation about the latest drama. The Bray Wyatt tribute video packages had all been played. All of our focus was on the matches, and the wrestlers, and the booking, and the results, and the entertainment — the way it should be.
Wrestling is meant to be escapism, and during WWE Payback, that's exactly what it was. Gratitude.
Loser: Pittsburgh Fans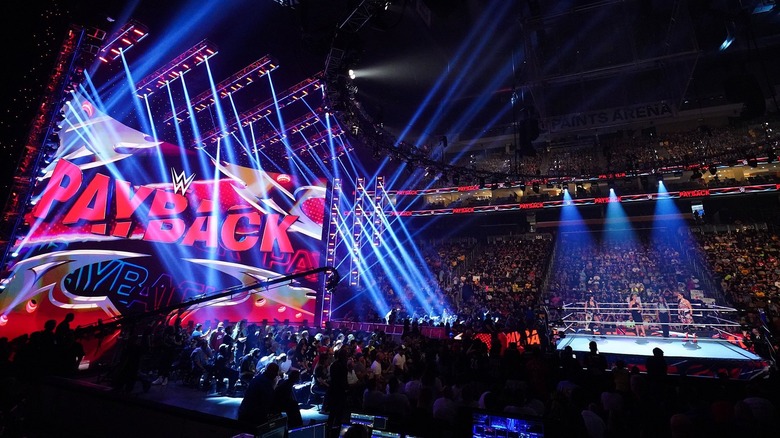 WWE
Come on, Steel City. The bar had been set high with the crowds at recent wrestling shows — especially big events, and even more especially international events. As of late, they've been loud and lively and rambunctious, and you were none of the three, at least not consistently.
Oh, sure — you had a couple of stretches where you managed to summon the energy to get into a few matches that were impossible not to. But I've heard you bring the noise at Penguins and Steelers games in the past, and this was weak sauce. Yinz can do better. I've seen it.
Winner: Plunder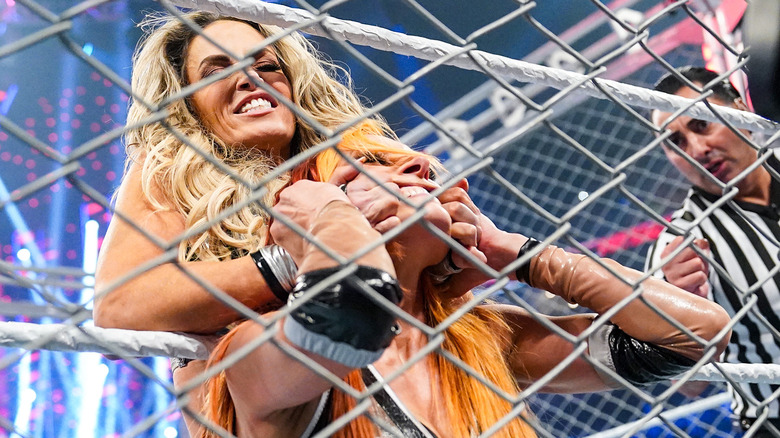 WWE
If you had a match with few rules and tons of destruction at Payback, you were over like rover and stole the night.
The opening contest between Becky Lynch and Trish Stratus was an absolute banger, both literally and figuratively. After all, Trish has the knot right smack in the middle of her forehead to prove it. But for a storyline that felt like it may have gone on a bit too long and that fans had largely lost interest in, both women brought it inside a steel cage to capture the emotions of the WWE Universe and deliver the goods. This was heated. This was exciting. This was a ton of fun, and it's exactly what you'd want a grudge match to look like.
The Steel City Street Fight followed along in the same vein. Kevin Owens and Sami Zayn vs. Finn Balor and Damian Priest was organized chaos of the highest order. It had garbage cans, steel chairs, tables, hockey sticks, and even Terrible Towels. Plus, it managed to also involve all the other members of The Judgment Day in sensible fashion. If the rules are that there are no rules, you might as well use that to your advantage, particularly if you've got the backing of a faction. That's how you end up with new tag team champs.
Loser: Kevin Owens' back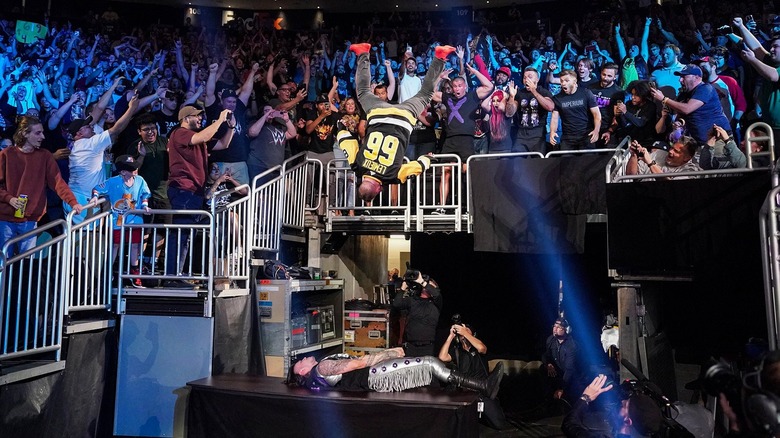 WWE
I understand that Sting has opened the door for wrestlers everywhere to jump from high places around the arena these days, but if you're going to engage in such a moment during your match, please stick the landing.
During the Steel City Street Fight, Kevin Owens attempted to land a Swanton Bomb from some section in the 100-level of the PPG Paints Arena to a prone Dominik Mysterio set out on a table in the open area below. It did not exactly go according to plan. Owens managed to get enough of Mysterio to put him through the table, but really the concrete floor took the brunt of the impact — and in turn, so did Owens' back.
No one wants to see a wrestler get hurt during a wrestling show, and I'm sure after a lengthy ice bath that Owens will be fine enough (until tomorrow morning when he really feels it). Just please be safe, and probably book a massage pronto.
Winner: The Judgment Day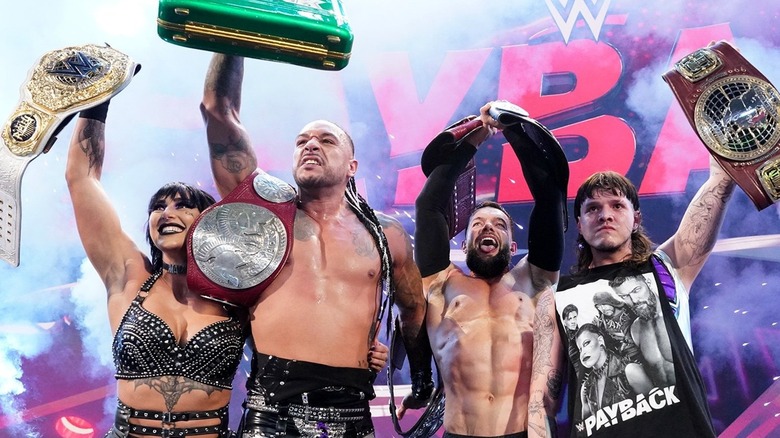 WWE
I guess Finn Balor losing his title match at SummerSlam didn't exactly spell the end of The Judgment Day, as the stable came roaring back at Payback to capture gold of a different variety.
Finn Balor and Damian Priest covered up their naked waists with the WWE Undisputed Tag Team Championship after unseating Sami Zayn and Kevin Owens — with a lot of outside help. But their victory filled the only remaining voids in the group that were lacking championships. Now, in the fold, they've got the Women's World Champion, the tag titles, and the "NXT" North American Championship, not to mention Priest still carries the Money In The Bank briefcase for a future title shot of his liking. Balor, Priest, Rhea Ripley, and Dominik Mysterio are riding high after their trip through Pittsburgh, re-establishing The Judgment Day as a serious force to be reckoned with in WWE.
Loser: John Cena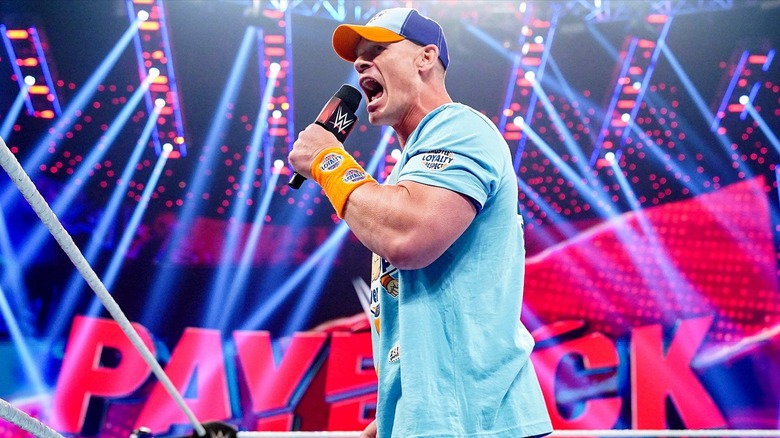 WWE
John Cena has a gaping hole in his schedule right now, so he's going to spend some time in WWE until the Hollywood strikes sort themselves out. But if you're going to shotgun John Cena into your show on a night's notice, you really have to find something better for him to do than be the host.
Cena's interactions with The Miz were amusing, because let's face it, The Miz is an excellent foil for him, and they have good chemistry together. But Cena inserting himself into an LA Knight moment managed to have the opposite effect of giving the mega-star the rub of working with the 16-time world champion. Cena was a bit too overbearing and involved in the match, detracting from the bout rather than adding anything to the mix.
Furthermore, Cena was used in a goofy backstage interview segment later in the show, and while I'll usually appreciate any callbacks to Southpaw Regional Wrestling, this one just felt out of place with the rest of Payback.