John Cena Returns To WWE SmackDown, Announces Himself As Official Host Of Payback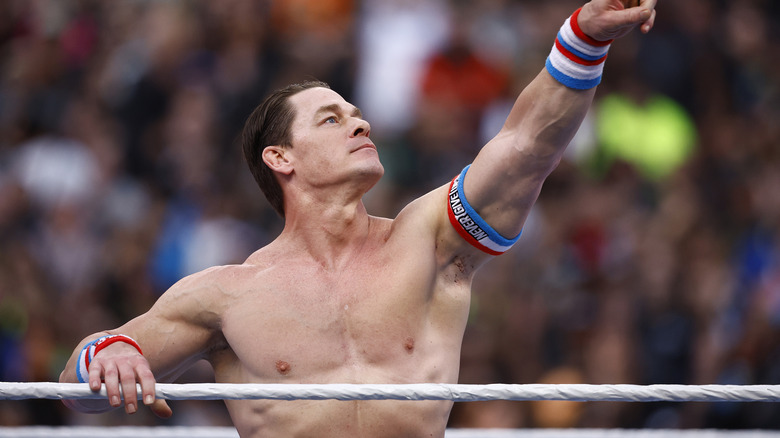 Ronald Martinez/Getty Images
John Cena returned to "WWE SmackDown" in Hershey, Pennsylvania, Friday night to a huge crowd reaction for a confirmed months-long run, pending the end of the writer's strike in Hollywood. Cena thanked the fans for letting him entertain them for 20 years and said he was going to do his best to say "thank you" every time he steps in the ring from here on out. The former multi-time WWE Champion also announced he would be hosting Saturday's Payback Premium Live Event in Pittsburgh.
Cena was then confronted by Jimmy Uso, who also returned (with new entrance music) after plans for him to once again address his turn on his twin brother, Jey, and Jey's subsequent "quitting" of not only "SmackDown," but WWE, were scrapped last week due to tributes to Windham Rotunda and Terry Funk. The confrontation ended, as might have been expected, with Cena delivering an Attitude Adjustment to Uso.
Outside of hosting Payback, WWE's plans for Cena's current run with the company have not been revealed. Cena was last seen on WWE programming during Money In The Bank, where he hit an Attitude Adjustment on Grayson Waller. He last wrestled against Austin Theory in a losing effort in the opening match of WrestleMania 39.