Ted DiBiase Reflects On Tragic Loss Of Windham Rotunda/Bray Wyatt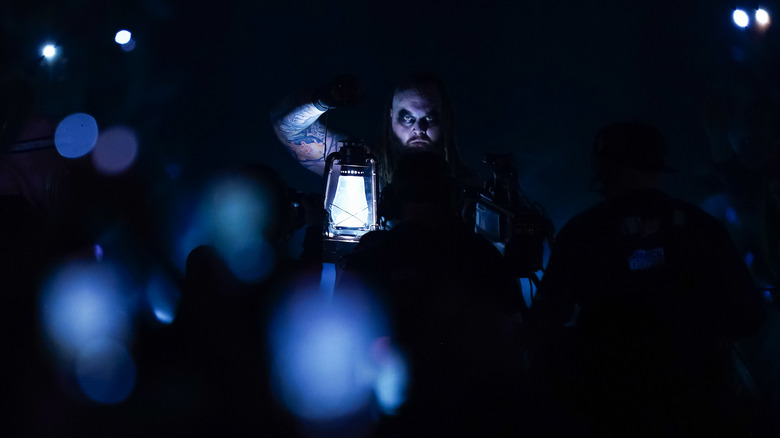 Alex Bierens De Haan/Getty Images
On a recent episode of "Everybody's Got a Pod," Ted DiBiase revealed that the youngest of his three sons, Brett, was a dear friend of the late Windham Rotunda (Bray Wyatt) and that their friendship blossomed during their time together in FCW over a decade ago. 
While Windham moved onto bigger and better things on WWE's main roster, Brett — riddled with multiple injuries — was forced to quit the business before truly entering it.
DiBiase noted that while he was rarely around Windham, he used to hear stories about the former WWE Champion from his son. 
"Windham was one of his best friends," DiBiase said. "I thought he was a great kid. Mike Rotunda [Windham's father] is a standup person and a good friend, and his kids are great. I called Mike [after Windham's death] and he's holding up as good as he could."
DiBiase revealed that he "heard through the grapevine" that Windham was scheduled to make his WWE return in September and that WWE's creative team had "big" plans in the works for him. Sadly, the tragic turn of events on August 24 prevented those plans from coming to fruition. "It's just sad," DiBiase rued. "We're not supposed to bury our children. It's not supposed to happen that way, and it's just ... I can't even imagine that."
Mike Rotunda, as Irwin R. Schyster, was the tag team partner of DiBiase during their years together in WWE, and the pair captured the WWE Tag Team Championship on three separate occasions. The legendary duo reunited on the special "Raw is XXX" episode earlier this year, appearing together in a backstage segment.