Why Booker T Thinks WWE Star The Miz Will Go Down As An 'All Timer'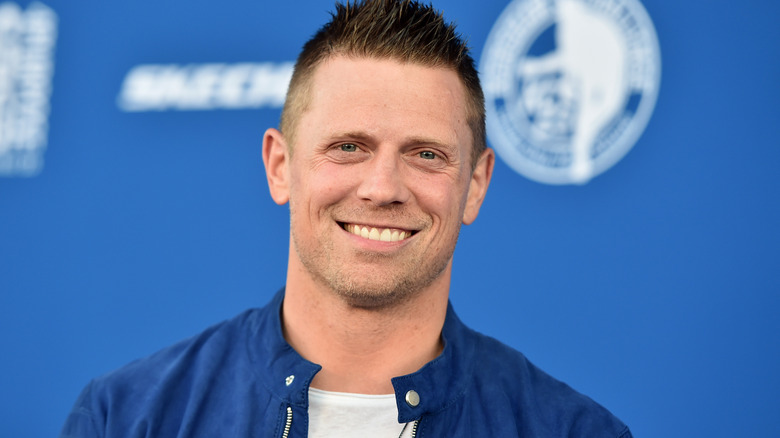 Alberto E. Rodriguez/Getty Images
Approaching his 19-year anniversary in WWE, The Miz is one of WWE's longest-tenured performers, and while he hasn't always been at the top of the mountain, his efforts haven't gone unnoticed. In fact, several of Miz's cohorts have issued praise for his contributions inside and outside of the wrestling ring, which include his resiliency, versatility, and his openness to working in the ever-changing WWE landscape.
For all of those reasons, WWE Hall of Famer Booker T classifies The Miz as one of the greatest performers in the history of the business. Speaking on a recent episode of "The Hall of Fame" podcast, Booker further explained why The Miz is deserving of that distinction.
"He's going to go down as one of the all-timers just by being the guy that has won by attrition," Booker said. "Miz [doesn't] get hurt, he shows up on time, shows up ready to work every time, no matter what the job, what the task is. He goes out there and gets it done every time, whether you like it or not."
'The Ultimate Utility Guy'
"That's the all-time utility guy right there that can pretty much go out there and do it all," Booker T continued. "So that's why I give Miz so much credit, because he's been a guy that's been in the game for a long time and he knows what it means to be in the game. He knows what it means to stay in the game. That's why he's successful ... If you don't want to be compared to someone like The Miz, you got a problem."
The Miz also has an expansive resume to support Booker's argument. With a lengthy catalog of title reigns, The Miz is recognized as the first-ever two-time Grand Slam Champion in WWE history. "The A-Lister" is also a former Money in the Bank winner and WrestleMania headliner.
If you use any quotes from this article, please credit "The Hall of Fame" with a h/t to Wrestling Inc. for the transcription