Seth Rollins Was Recently In The Ring For Loudest Crowd Reaction He's Ever Heard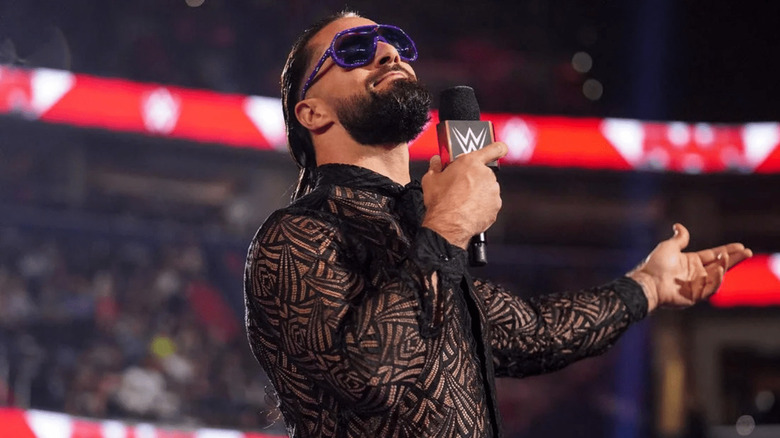 WWE
Seth Rollins was amazed by the reception John Cena got during their recent match in India, claiming that the 16-time world champion's entrance was the loudest reaction he's ever heard.
On his recent appearance on "The Bump," Rollins was asked to share his thoughts on WWE's Superstar Spectacle show in India. The World Heavyweight Champion explained how he and the rest of the crew had to travel for 50 hours for the show, but said the crowd made up for the long journey.
"That was beautiful. That was great," said Rollins about the show in India. "Getting to India and back was 50 hours in the air. It was a lot of travel and we were there on the ground for less than 24 hours. So it was a lot of travel for one show. A lot of people asked me, 'How was it? What was it like for you?' And I said, if the crowd wasn't the most electric crowd I've ever been in front of, I wouldn't consider going back because of the travel schedule for one show. But they made it so worth it. It was truly an incredible experience."
Rollins said that the crowd's reaction to Cena's entrance was the loudest he's ever heard, even more than those at stadiums. 
"They're singing my song, they start chanting for Cena, I'm in the ring when John's music hit — I'm getting goosebumps just talking about it — it was the loudest reaction I've ever heard. I'm talking — I've been in front of full stadiums packed out, 75,000 people. This place was rabid. When he threw his shirt into the crowd, there was a fight over his t-shirt. It was unbelievable," Rollins stated.
Rollins called Cena a mentor and friend and said that it was an honor to team with him in India, where they joined forces to defeat Imperium's Ludwig Kaiser and Giovanni Vinci.