WWE Hall Of Famer Trish Stratus Assesses Current State Of The Women's Division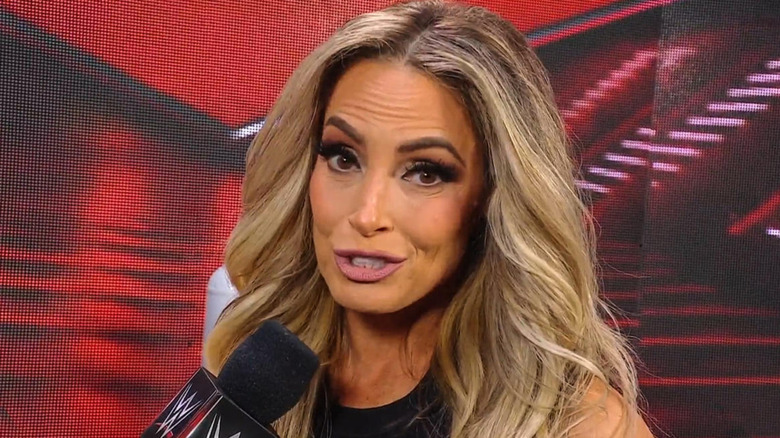 WWE
Trish Stratus has opened up about the current state of the women's division in WWE, praising the women for surpassing the achievements of stars from her generation.
Stratus, during her recent appearance on "GAW TV," said that the match against Becky Lynch was kind of like an homage to the stars she wrestled with in her prime. She feels that her generation laid the groundwork for the successes of the women's division over the last few years.
"For me, to dip my toes back in the waters of the foundation that we helped create, I guess you could say, right?" said the Hall of Famer. "Like I always say this, we definitely built the foundation, they built a freaking skyscraper out of it. I mean like they've done it over and above, like they're just amazing. The current crop is incredible and it's been incredible to watch everyone and to enter ... like I'm having a chance to get in with Bayley, and to get in there with you know just Iyo Sky, Dakota [Kai]. Everyone has been incredible."
Stratus said that she enjoys observing the creative processes of her peers, particularly when it comes to understanding how they prepare themselves for matches. The Hall of Famer is one of a few stars of her generation to have had the opportunity to wrestle the current group of WWE's women's wrestlers, following her return earlier this year. 
She has faced the likes of Liv Morgan, Raquel Rodriguez, Bayley, Dakota Kai, and Iyo Sky in tag team matches, while also facing Becky Lynch a few times in singles matches, including their widely-appreciated match at Payback. It remains to be seen if Stratus will return for another run with WWE, but if the match against "The Man" was her final match, it was a great way to call time on a legendary career.