AEW Star Samoa Joe Digs Into Relationship With CM Punk, Addresses All In Fight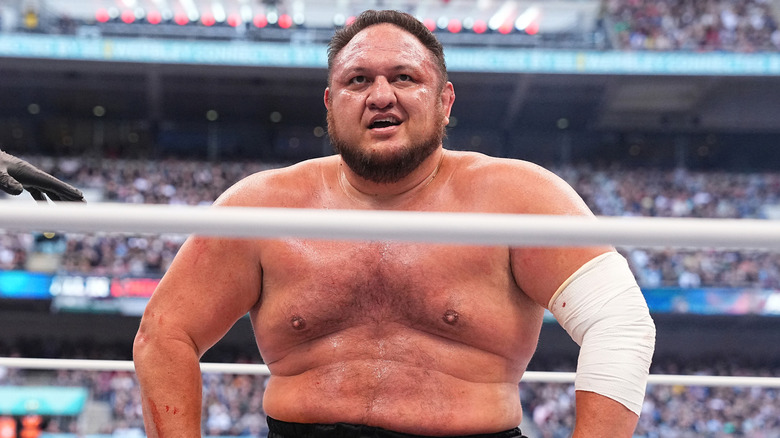 AEW
Ahead of his AEW World Championship challenge against MJF at Arthur Ashe Stadium tomorrow night, AEW star Samoa Joe had a conversation with the New York Post. Joe addressed his relationship with CM Punk in the interview, giving some of his thoughts on their match at AEW All In last month.
"I've always enjoyed the many minutes I've spent in the ring with Punk and to be able to revisit that at this point in our careers was a big thing for us both personally," Joe said. "It was good to get back in there and scrap around with him a bit and entertain a ton of people in the process."
Both Joe and Punk came up in the independent wrestling scene around the same time, and the pair would share the ring in promotions such as Ring of Honor and Pro Wrestling Guerrilla. Both would later find their ways to WWE, but at completely separate points in time. Though Punk's time in AEW would be relatively short-lived, Joe was able to get back in the ring with Punk in July, and again at All In. Despite their close relationship in wrestling, Joe claims the topic rarely comes up in their normal conversations.
"For the most part, our relationship has been very — especially for these years — has been very non-wrestling related," Joe continued. "It's just been extraneous stuff outside of the world of wrestling and talking about life stuff."
Samoa Joe on AEW All In: 'Those things don't seem very intense to me'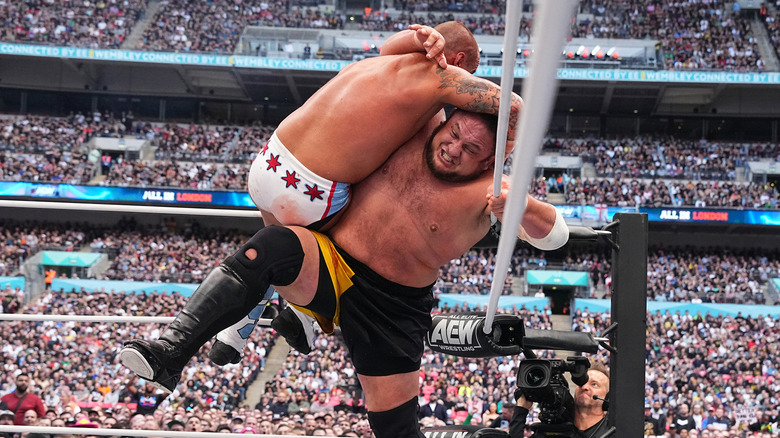 AEW
In the moments leading up to the official start of All In, there was an alleged physical confrontation between Punk — set to face Joe in the opening match — and Jack Perry. Punk was later fired with cause from AEW due to whatever occurred, while Jack Perry has been suspended pending an investigation. While Joe declined to revise anyone else's version of events, the AEW star didn't seem too shaken up from the confrontation.
"I'm used to that environment," Joe stated. "Those things don't seem very intense to me, but it could be something crazy intense to someone else. I wasn't really affected by the moment. I was more focused on getting the show back on track and getting us going because it was bell time." According to Joe, following the incident, the AEW locker room was able to come together for the good of the company and the waiting fans.
"I know we had the initial incident. Everybody rallied. Everybody got together," Joe continued. "[Everyone] got their heads together and lined up and got ready to do the show and we went out there and we did the show. That really was the focus at that point in time. We got a massive show to do and we got fans out there rabid to see that happen."