WWE Hall Of Famer, Hulk Hogan, Reportedly Gets Married For The Third Time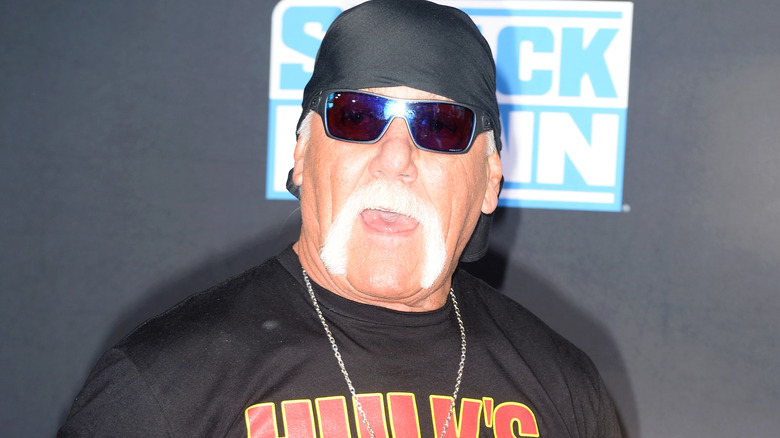 Jerod Harris/Getty Images
Hulkamania is running wild down the aisle as Hulk Hogan was wed for the third time on Friday night.
According to the Daily Mail, Hogan married his fiance Sky Daily in a ceremony in Florida. The 2x WWE Hall of Famer is elated with the nuptials, as one friend close to the couple told Daily Mail, "He is the happiest he's ever been – literally over the moon. If a guy like Hulk could glow, then he'd be glowing." 
The couple was engaged in late July, after a whirlwind courtship that lasted a little over a year. The former WCW World Heavyweight Champion was said to be nervous about asking the mother of three to marry him. Hogan has reportedly undergone serious personal changes during the relationship with the yoga instructor, recently giving up alcohol. The ceremony was reportedly small and intimate of the couple's closest friends and relatives, though Hogan's daughter Brooke was said to not be in attendance.
Hogan has undergone a myriad of surgeries due to the physical toll of his many decades of wrestling.
""I ended up having like 25, 26 surgeries in a row, 10 back surgeries," Hogan explained recently. "I went in for one, ended up having 10. Had the knees replaced, after [my left knee] was scoped five times, [right knee] was scoped six times, and finally replaced. I replaced the hips [too]." Hogan says that a solid two decades of constant touring and wrestling brought him to a point where his body simply failed him.
Wrestling Inc. congratulates the happy couple on their recent nuptials.