WWE HOFer Rob Van Dam Addresses Potential Long-Term Effects Of Concussions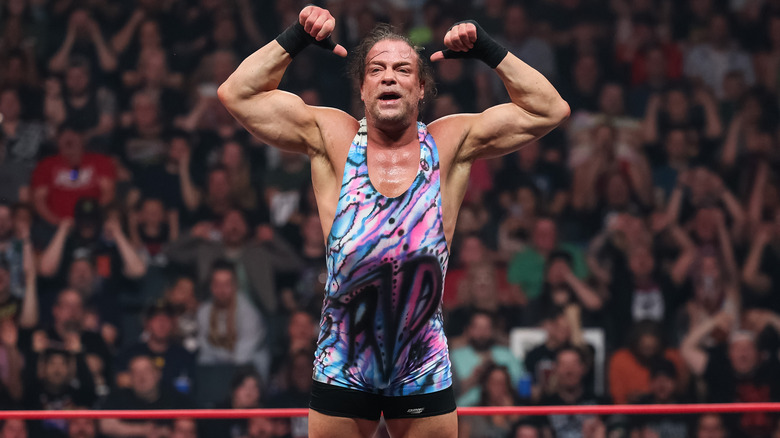 AEW
RVD has revealed that he has no long-term damage from the hundreds of concussions he has suffered in the ring. 
In his recent appearance on "Insight with Chris Van Vliet," the Hall of Famer disclosed that he constantly undergoes medical tests, and doctors haven't found any medical issues with him. 
"I have absolutely no long-term damage from any of the concussions, regardless of what the fans will tell you," declared RVD. "If you want to go by actual neurologist reports and testing and facts, I have no long-term concussion damage whatsoever. But if you want to go by the internet then apparently I can't hold two words together."
The ECW Original stated that he had even gotten his lungs checked to see if cannabis use had affected them, but announced that two doctors gave him the thumbs up.
"I got my lungs scanned because I wanted to see what kind of condition they were in as a long-term cannabis smoker. I got the reports, I had one doctor read them and he was fairly vague. He said there's good ... they're good, there's no sign of any abnormalities and they look healthy. I had another doctor look and was a little more specific and he said that my lungs are clear, that there's no scarring, which is what happens from cigarette smoke, and there's no inflammation or abnormalities and my lungs are healthy," said the Hall of Famer.
The veteran star has explained in the past how cannabis has helped his wrestling, as well as kept him in a relaxed state of mind.
RVD says he feels better in his 50s than he did his 40s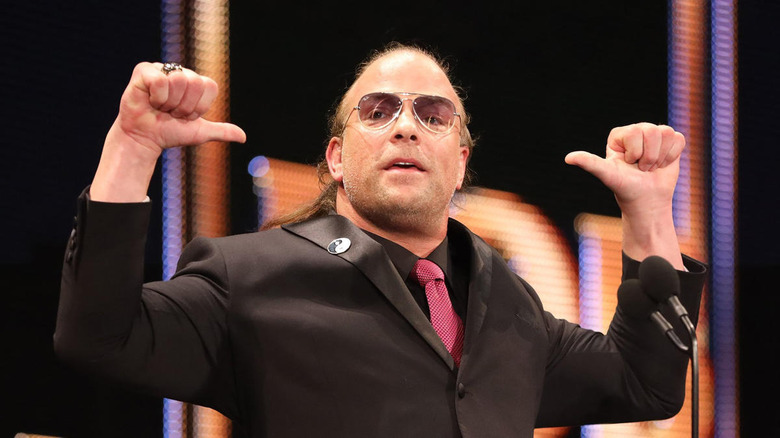 WWE
RVD also spoke about his overall health during the podcast, explaining that he feels better now in his 50s than he did in his 40s. He highlighted the changes that he has made in his lifestyle that have helped him stay fit and healthy. 
"I feel pretty good and I feel better now in my 50s than I did in my 40s, by the way," said the 52-year-old. "I had like back issues and I went to Cedar Sinai [hospital] in 2012-ish because it was like the end of my Impact run. Anyway, [I had] compressed discs, bone spurs and arthritis, and bulging disc, and all this stuff. That stuff, it went away. It bothered me for so long and now and now it's like ... I don't have the back issues that I used to have, so that's part of why I'm in such a good mood now and why I'm like, 'Why retire?' because now body's feeling good."
RVD has attributed his good health to doing different things to keep his body in shape, one of which could be removing sugar from his diet. He proclaimed that he feels good and looks in fantastic shape as well. The former WWE Champion continues to wrestle even in his 50s, recently debuting in AEW to face Jack Perry on "AEW Dynamite."