AEW's Adam Cole Opens Up About The Fear He Felt While Recovering From Last Injury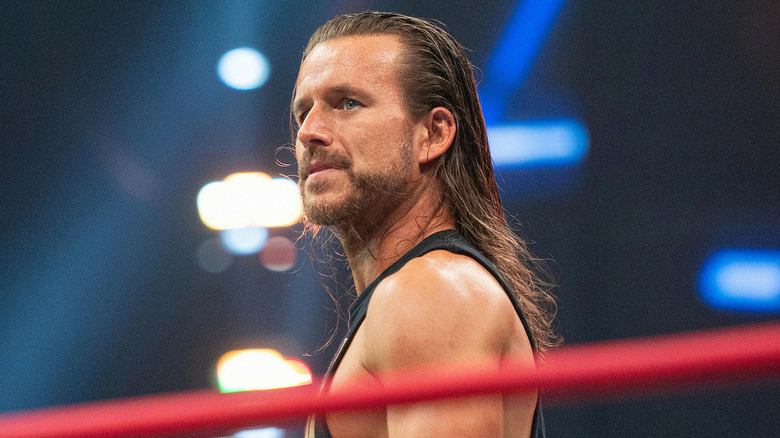 AEW
AEW star Adam Cole spent a great deal of 2022 and 2023 on the shelf after suffering more than one concussion in the middle of last year. For some time, there was doubt as to whether Cole would be able to return to professional wrestling at all. Speaking on "Inside The Ropes," detailed the recovery process, touching on what was captured on "AEW All Access" as well as what he was feeling at the time.
"What I was afraid of was that the fans were gonna forget about me," Cole said. "Just because of how much content is constantly being pushed out, and how people's attention spans are getting shorter, and shorter, and shorter. I [was] like, 'I've been out for a while. When I come back, are they even gonna care?'"
Cole said that those thoughts bothered him at different times, but the fear and insecurity were offset by the endless support he received from fans on social media. On several nights, Cole said that he was even brought to tears by the level of care and kindness from his supporters online. Eventually, that support helped Cole work to get back inside the ring after months of rest followed by plenty of hard work.
Adam Cole on 'AEW All Access'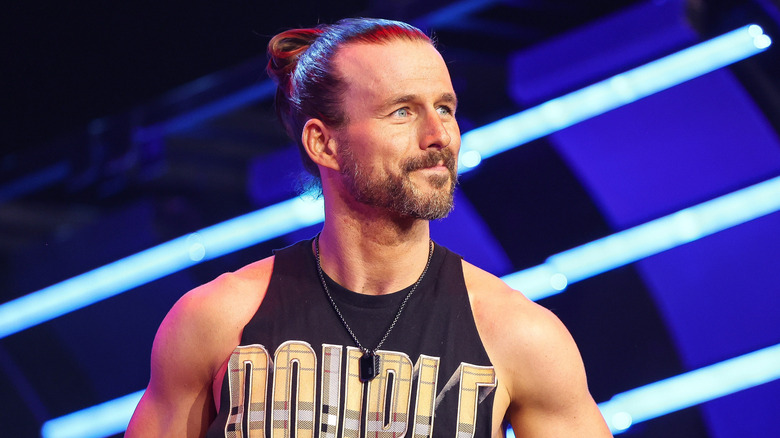 AEW
All of that effort was documented on "AEW All Access," the company's reality show that debuted earlier this year. Asked about his decision to appear on the series, the ROH World Tag Team Champion admitted it wasn't an easy choice to make.
"There was a ton of apprehension. Yeah, I was very uncertain if I wanted to do ['AEW All Access']," Cole continued. "I try to be as open and honest as I can, but there are certain aspects of my private life that I do like to keep private, so it wasn't something that I was sure I wanted to do. ... With the severity of the injury, it was heartbreaking for me to imagine filming this show, and then at the end of it, being told, 'Yeah, you can't wrestle anymore.'"
Thankfully, the show's first season had a happy ending, with Cole being cleared to return to the ring in March. In the months since his comeback, he's gone on to main event one of the largest wrestling shows in history — AEW All In. Cole admitted that he wound up being happy to take part in "AEW All Access," as he'll now have documentation of his recovery process for the rest of his life.