Samantha Irvin Reveals Favorite Moments From Real-Life Fiancé Ricochet's WWE Career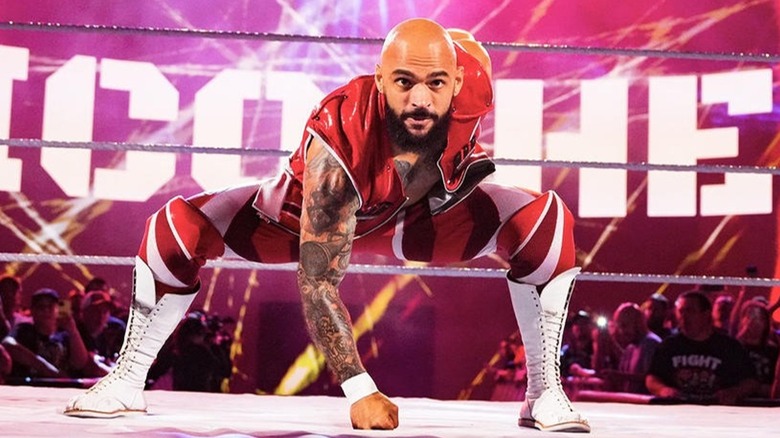 WWE
Ricochet and Samantha Irvin publicly announced their relationship back in November 2021 and, since then, the ring announcer has had the best seat in the house for many of his greatest in-ring moments and matches.
"Well, I loved it when he won the Intercontinental Championship ... And I was so happy I was able to announce that," Irvin told the "Insight" podcast. Ricochet was able to defeat Sami Zayn in 2022 to win the prestigious title before losing it to GUNTHER, kickstarting his historic reign. 
She was also ringside for his World Cup tournament matches on "SmackDown" last year. Ricochet beat Mustafa Ali and Braun Strowman on his way to the finals of the tournament. Once there, he defeated Santos Escobar to claim the trophy and earn a title shot in the process. But it was that Escobar bout that once again left Irvin impressed.
"His match with Santos Escobar was crazy. But honestly, he's great," she said. "Ricochet is like — he's the one you know that every match is going to be incredible. You know he's going to do everything in his power to try to win. So I love everything that I've seen him do. I've never seen him have a bad match."
Ricochet and Irvin have since taken their relationship to the next level after he proposed – something WWE tapped into during his recent feud against Logan Paul. It was the first time Irvin was involved in one of Ricochet's on-air storylines.