Bully Ray Explains Why He Despises 'Instant Gratification' In Wrestling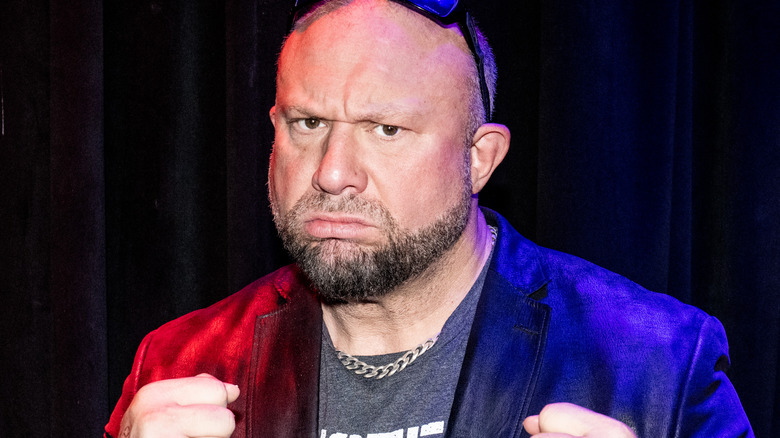 Timothy Norris/Getty Images
Upon his debut for AEW, Adam Copeland revealed his hope to compete in some fresh matchups against the likes of Samoa Joe, Jon Moxley, and Kenny Omega. Along the way, Copeland is also yearning to work with long-time friend Christian Cage, in what WWE Hall of Famer Bully Ray describes as a "dream story." Following Cage's "go f*** yourself" blow-off of Copeland on Wednesday's episode of "AEW Dynamite," many wrestling fans are eager to see these two square off as soon as possible. According to Bully Ray, though, fans can be even more satisfied if given more time to see this program play out on television.
"One of the things that I despise in wrestling is instant gratification," Ray said on "Busted Open Radio," "And one of the things that I really despise is the terminology and the saying that 'it's a different business, it's a different time' — because I completely disagree. But what I do agree with is how fans do want instant gratification now. They want it and they want it now. And sometimes their interest falls off if they don't get what they want right now. However, what will keep even the most ardent wrestling fan who wants instant gratification around for a long time? Storytelling and characters," he added.
To further exemplify his point, Ray referenced the WrestleMania 28 match between John Cena and The Rock, which was built up nearly a year in advance. If backed by enticing characters and a strong story, Ray believes AEW can have fans drooling over the idea of Adam Copeland vs. Christian Cage.
"If Christian and [Copeland] have any say in this, they're not going to blow through this. There's no reason to blow through this. You can put a million hurdles in front of [Copeland]. You can have your dream matches, and Christian can always be the constant that's involved in the story," Ray said.
If you use quotes in this article, please credit "Busted Open Radio" and provide an h/t to Wrestling Inc. for the transcription.