Bully Ray Explains Why Cody Rhodes Might Not Main Event WWE WrestleMania 40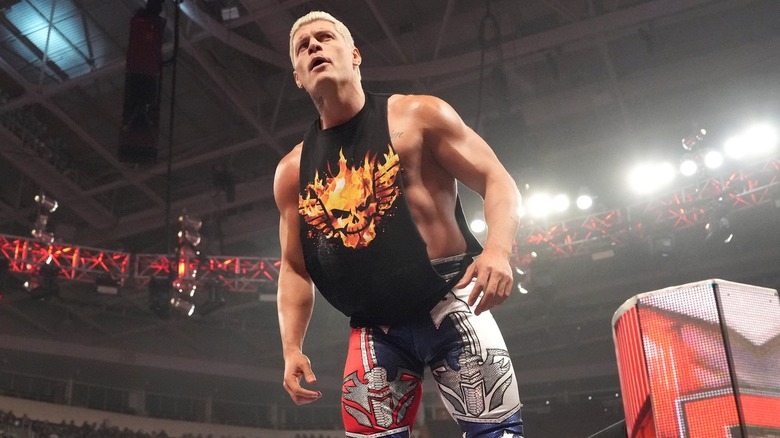 WWE
WrestleMania 40 is still a ways away, but already there's been plenty of guesswork done about who Undisputed WWE Universal Champion Roman Reigns might face in the main event — provided he's still champion then. The two candidates who continue to gain the most traction in the conversation are Cody Rhodes – in what would be a rematch of WrestleMania 39's main event's main event – and Dwayne "The Rock" Johnson, who caused a stir after claiming he was part of Reigns' original WrestleMania plans last year and that he was still open to the match.
As expected, Bully Ray weighed in with his opinion on the matter on this morning's "Busted Open Radio." And while he definitely leans in the direction of one particular opponent, he also believes there's a trump card that may lead to WWE going the other route.
"Personally, I believe Cody has earned the right to be the headline. Not deserved, earned," he stated. "But Rock is the bigger headline ... This discussion reminds me of the movie '12 Angry Men,' where it seemed like the verdict was so obvious in the beginning, but by the time they got to it, and they actually discussed it and talked it out, the jury completely flipped."
"But when you look at it from pure business, pure dollars and cents, how much more money can The Rock make for the WWE against Roman than Cody? Where is the significant amount more of dollars and cents going to come in?" Bully Ray wondered. "WrestleMania, physically, is going to sell out, right? Where are we ... at what level are we going to make so much more money if The Rock is involved than Cody?"
If you use any of the quotes in this article, please credit "Busted Open Radio" and provide a h/t to Wrestling Inc. for the transcription