Backstage Rumors On Paul 'Triple H' Levesque's Role In WWE, TKO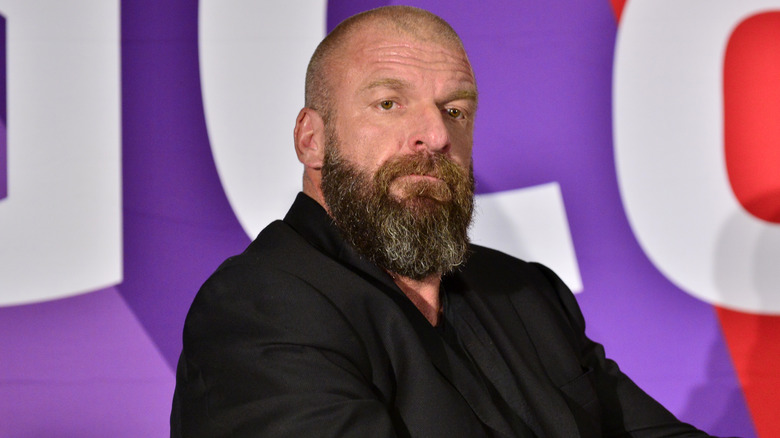 Jerod Harris/Getty Images
Vince McMahon's future in the WWE is unclear, with recent SEC filings leading to speculation that the longtime executive might be fashioning an exit plan from the newly-minted TKO Group Holdings, which formed in the wake of WWE's merger with UFC, under UFC parent company Endeavor. This speculation has led to further speculation about who is running WWE's creative branch; McMahon, or Paul "Triple H" Levesque, who assumed the reigns of Chief Content Officer following McMahon's initial retirement. It's unclear what the power structure is within WWE's creative brain trust, though some believe the wind is blowing in a certain direction. 
PWInsider Elite's Mike Johnson recently passed along that rumors within WWE have Levesque driving what he described as "99%" of WWE's creative direction, with the word being that Levesque has been "knighted" by TKO to lead the promotion, instead of McMahon, a decision which is said to have had a positive effect on backstage morale.
However, this does not mean that McMahon is out of the picture, as the long-time WWE figurehead is currently Executive Chairman of TKO, and has remained active within WWE since his return in January. It is believed that McMahon, as long as he's around, will always have some input in WWE and that an occasional "tug-of-war" between himself and Levesque may still pop up now and then, with the Chief Content Officer sometimes acquiescing to McMahon's suggestions.
How much truth there is to these rumblings backstage remains unclear. The most recent word on WWE's creative process had Levesque running the day-to-day creative, with McMahon overseeing and having final say over certain elements of "Raw," "SmackDown," and WWE PLE's, though McMahon himself had indicated he would no longer be in the day-to-day weeds, as he had been in the past.