Kevin Nash Doesn't Understand Why Controversial Former WWE Star 'Can't Get Hired'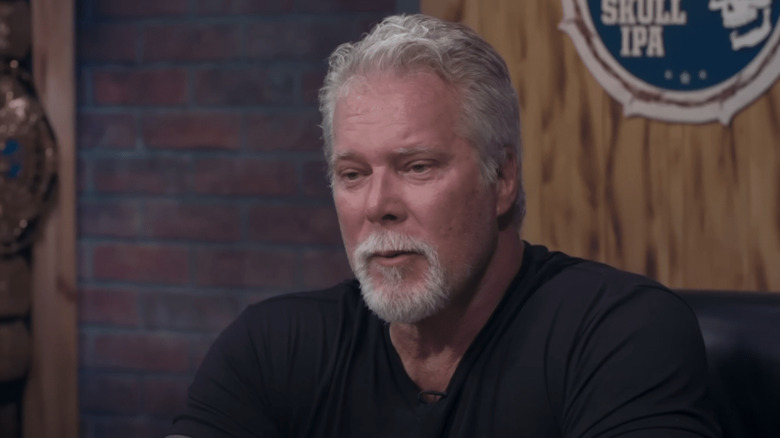 WWE/YouTube
Kevin Nash believes that former WWE star Enzo Amore deserves a place in the professional wrestling business and is surprised that no wrestling promotion has hired him.
On his "Kliq This" podcast, Nash discussed WWE signing Brian Pillman Jr. and reminisced about watching the former AEW star wrestle Enzo Amore. He wondered why Enzo hasn't been signed by any promotion since his release from WWE a few years ago.
"He [Brian Pillman Jr.] signed with NXT, yes. I was friends with his father, we ran up and down the road together. He's a good talent," declared Nash. "I think he wrestled Enzo, yeah him and Enzo had a hell of a match. I don't understand why Enzo can't get hired someplace. I'm really surprised that he can't get hired someplace. I know he, you know, at the beginning got some sh*t, but..."
Amore was previously a part of WWE, but the controversial star was let go after sexual assault allegations were made against him back in 2018. Since his release, the former WWE Cruiserweight Champion has wrestled in several indie promotions, as well as the likes of MLW, NJPW, and AAA. 
Later on the show, a fan asked Nash how Pillman Jr. would fare under Shawn Michaels' guidance in "WWE NXT."  Nash jokingly suggested that Pillman Jr. could do well if "The Heartbreak Kid" could manage to keep CM Punk out of his mind and dedicate some of his time to Pillman Jr. Nash's remark was in reference to Michaels' recent comments about his interest in working with Punk in WWE. 
Pillman Jr. signed with WWE in August and is rumored to debut on "NXT" with a new persona, under the ring name Lexis King.