WWE Raw Ratings Report 10/9/23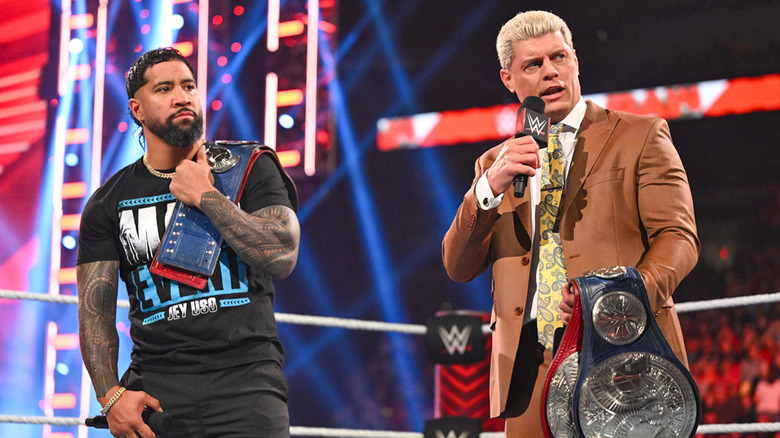 WWE
Coming off a record-setting Fastlane premium live event this past weekend, WWE was hopeful that last night's episode of "Raw" would continue the momentum the red brand had picked up after a tough first few weeks going against "Monday Night Football." In one aspect, that was absolutely the case, though there will likely be some disappointment in WWE today regarding the numbers for "Raw" in the key demo.
Wrestlenomics reports that last night's "Raw" drew 1.557 million viewers and a 0.43 (565,000 viewers) in the 18-49 demo. The good news is that the overall viewers increased over last week, up 3% from the previous "Raw's" 1.511 million viewers. Unfortunately, the same cannot be said about 18-49, which dropped 11% from last week's 0.48 rating, putting "Raw's" 18-49 numbers right around what they had previously been doing against "Monday Night Football."
The show began strong in both total viewers and 18-49, drawing a high in the former with 1.757 million viewers, and 0.47 (619,000 viewers) in the demo for a segment featuring Seth Rollins and Drew McIntyre. The numbers would ebb and flow for the rest of the first hour before peaking in 18-49 in Q5, drawing a 0.50 (660,000 viewers) and 1.745 million total viewers for a live promo featuring Kevin Owens, Sami Zayn, and Undisputed WWE Tag Team Champions Jey Uso and Cody Rhodes, setting up a tag title match in the main event.
While the numbers would ebb and flow again for a bit, viewership would drop hard in the final hour, with the low point coming in Q11, which drew a mere 1.332 million viewers, and 0.38 (502,000 viewers) in 18-49. Things would rise up for the tag title match, however, with the final quarter drawing 1.401 million viewers and 0.41 (540,000) in 18-49.