Paul Heyman Explains Why John Cena Could Never Align With WWE's Bloodline Stable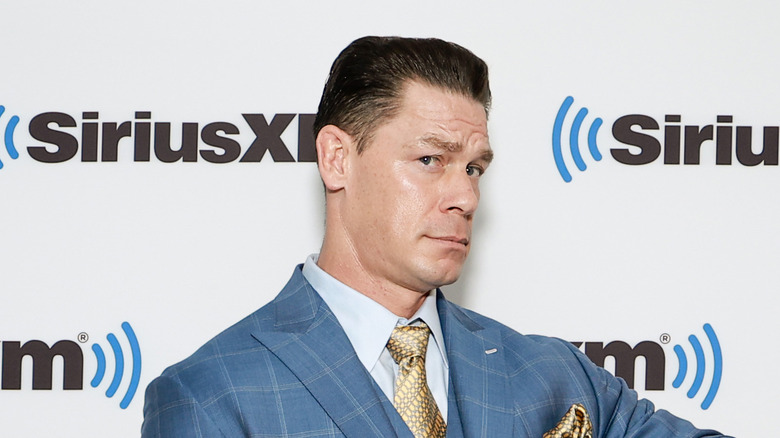 Jason Mendez/Getty Images
The chances of John Cena ever joining the Bloodline stable are slim to none. During an interview with Sports Illustrated, the "Wiseman" of the stable – Paul Heyman, shared his thoughts on why the former WWE Champion would never be part of the group, including because he couldn't accept the fact he wouldn't be the "number one" wrestler.
"John Cena is so comfortable in his righteousness that he would never be able to live with himself knowing the compromise of conscience that would be necessary to be a full-fledged member of The Bloodline," said Heyman. "Besides that, he is a highly intelligent and savvy self-promoter. Cena could never accept that, in The Bloodline, he'd be number two behind Roman Reigns, if not number three behind Roman Reigns and Solo–if not number four behind Roman Reigns, Solo, and Jimmy Uso–if not number five behind Roman Reigns, Solo, Jimmy Uso, and Paul Heyman."
Heyman later added that the only way that Cena would be number one with Reigns and the other stablemates around is when he's against them.
Since the SAG-AFTRA strike, Cena made his way back to WWE, specifically on "WWE SmackDown" and set his sights on the Bloodline. This past Saturday at the WWE Premium Live event, Fastlane, Cena and LA Knight defeated Sikoa and Uso. Weeks leading up to Fastlane, Cena was attacked by Uso and Sikoa as was his first potential Fastlane tag team partner — AJ Styles. Knight became Cena's partner officially on the September 29 episode of "SmackDown."